Tour
Tour:

WorldWired

Other acts:

Jim Breuer, Joe Sibb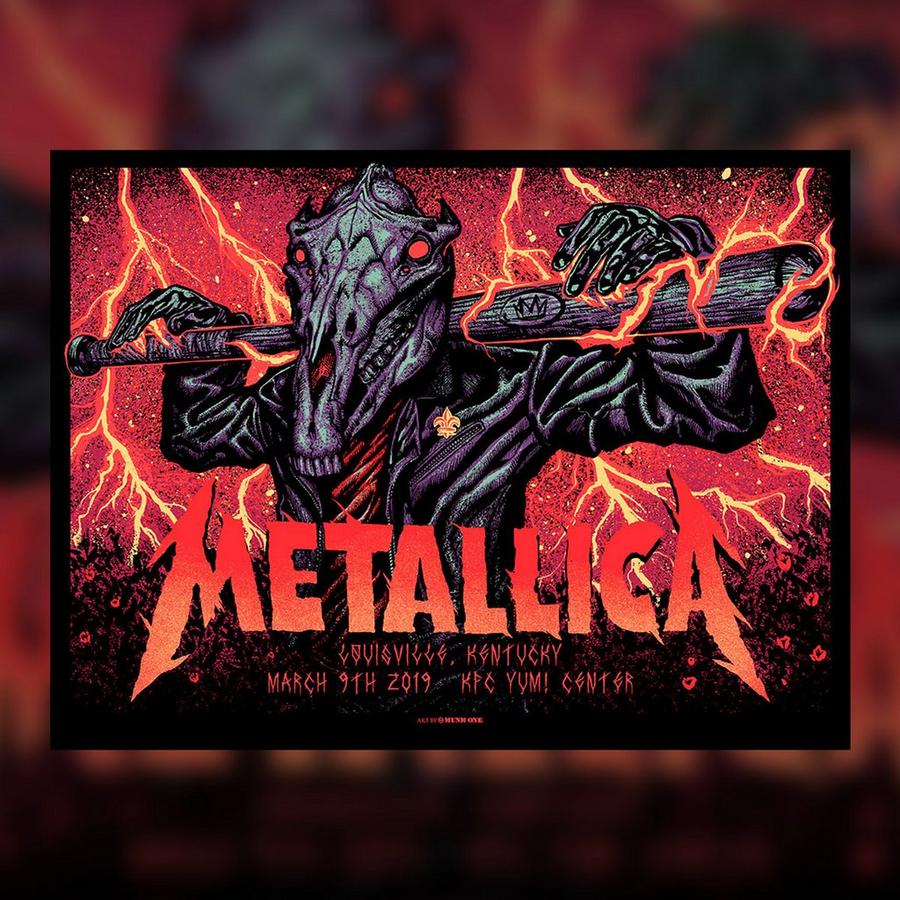 ---
Show Notes
This was the tenth time that Metallica performed in Kentucky.
Metallica first played in Kentucky on July 25, 1986 in Louisville while opening for Ozzy Osbourne.
Metallica last performed in Kentucky on April 28, 2004 in Louisville during the Madly in Anger with the World tour.
This was the first time that "Hardwired," "Atlas, Rise!," "Now That We're Dead," "Halo On Fire," "Motorbreath," and "Moth Into Flame" were performed in Kentucky.
Metallica performed 18 songs from the following albums: ***Kill 'Em All*** (2), ***Ride the Lightning*** (2), ***Master of Puppets*** (2), ***…And Justice for All*** (2), ***Metallica*** (4), ***Reload*** (1), and ***Hardwired…To Self-Destruct*** (5)