Live Metallica: Toronto, Canada – July 16, 2017 (2CD)
Images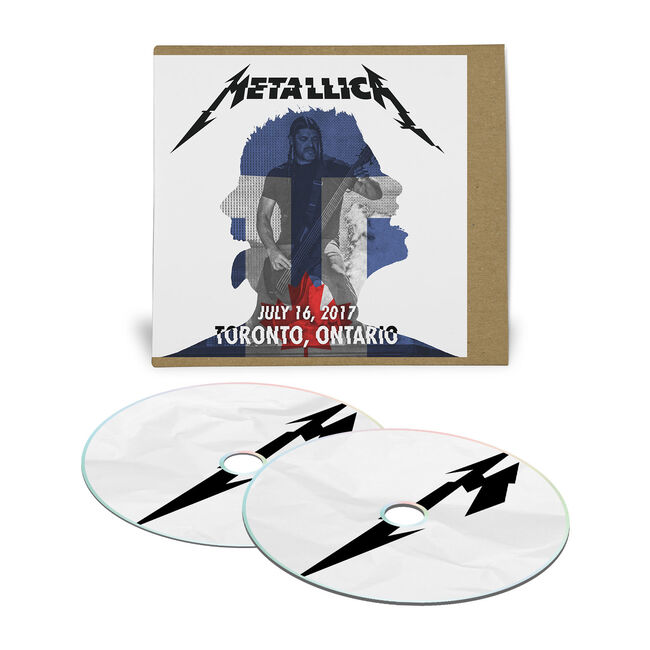 Live Metallica: Toronto, Canada – July 16, 2017 (2CD)
Met Store/Music/Live Metallica CDs
Details
https://www.metallica.com/store/live-metallica-cds/live-metallica-toronto-canada-%E2%80%93-july-16-2017-2cd/4HWX7ALC.html
**We had some technical difficulties recording the first four songs of the show so you might notice that they sound a bit different than the rest of the set. Please listen to the samples below.

Two audio CDs featuring the complete show recorded live at Rogers Centre in Toronto, Ontario, Canada on July 16, 2017.
Find digital download formats of this show at LiveMetallica.com.
Tracklist:
Hardwired
Atlas, Rise!
For Whom the Bell Tolls
Fuel
The Unforgiven
Now That We're Dead
Moth Into Flame
Wherever I May Roam
Halo on Fire
Hit the Lights
Sad But True
One
Master of Puppets
Fade to Black
Seek & Destroy
Blackened
Nothing Else Matters
Enter Sandman