Content is not available in production insatance.
May 11, 2023
Catching Up with Zane Lowe in Amsterdam




Ahead of opening night in Amsterdam, we got to spend some time with the one and only Zane Lowe of Apple Music!





Check out our complete conversation from inside the Johan Cruijff ArenA as we go behind the scenes of the M72 World Tour, including everything from production and Snake Pit setup to what's going through our heads while we're on stage. We also look back at the past 40-plus years to reflect on gratitude, longevity, and the motivating factors that keep us as hungry as we've ever been.





Massive thanks to both Zane and Apple Music for taking the time to come see what this new tour's all about. It's always a pleasure!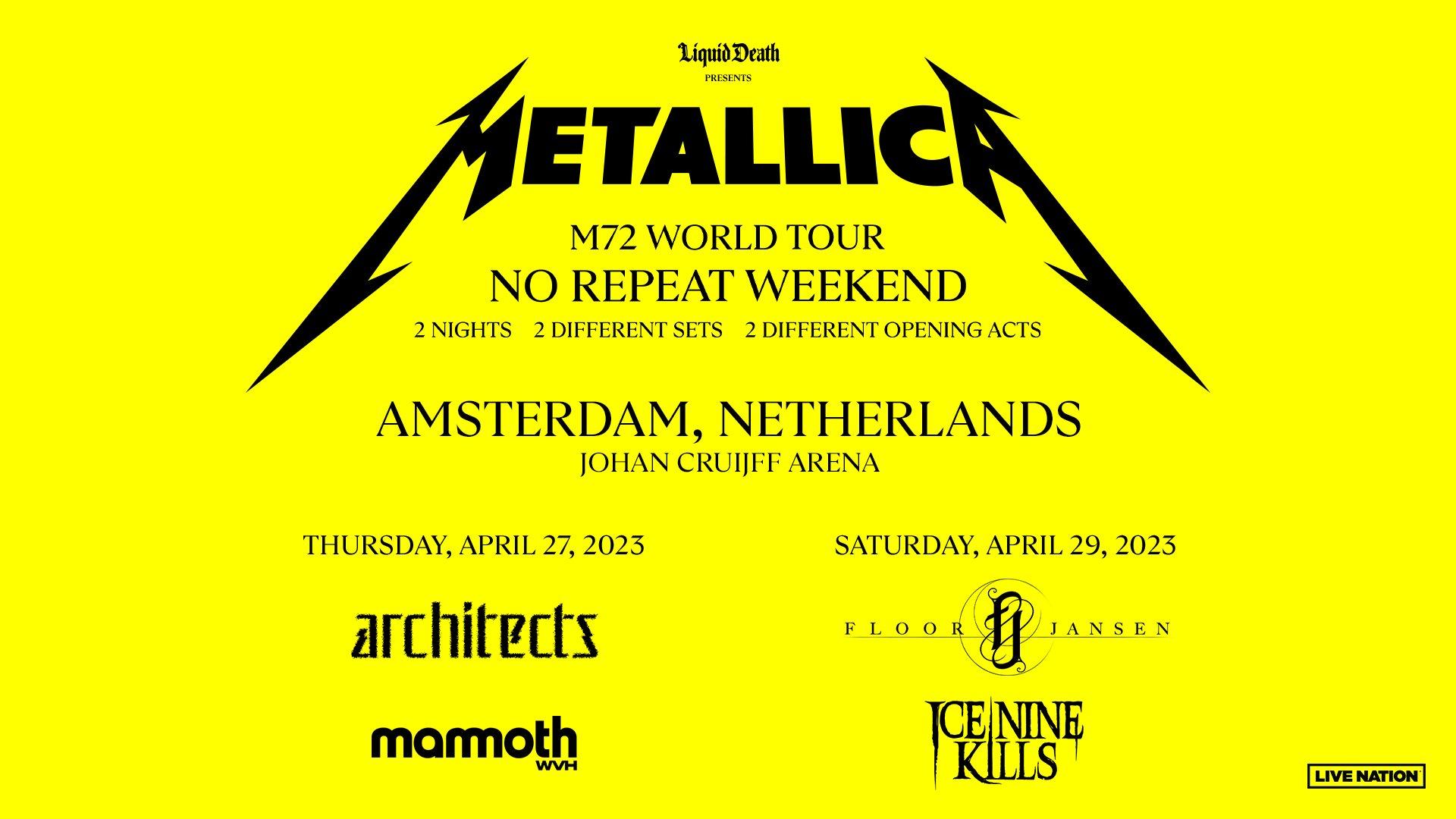 April 24, 2023
Floor Jansen to Replace Five Finger Death Punch in Amsterdam