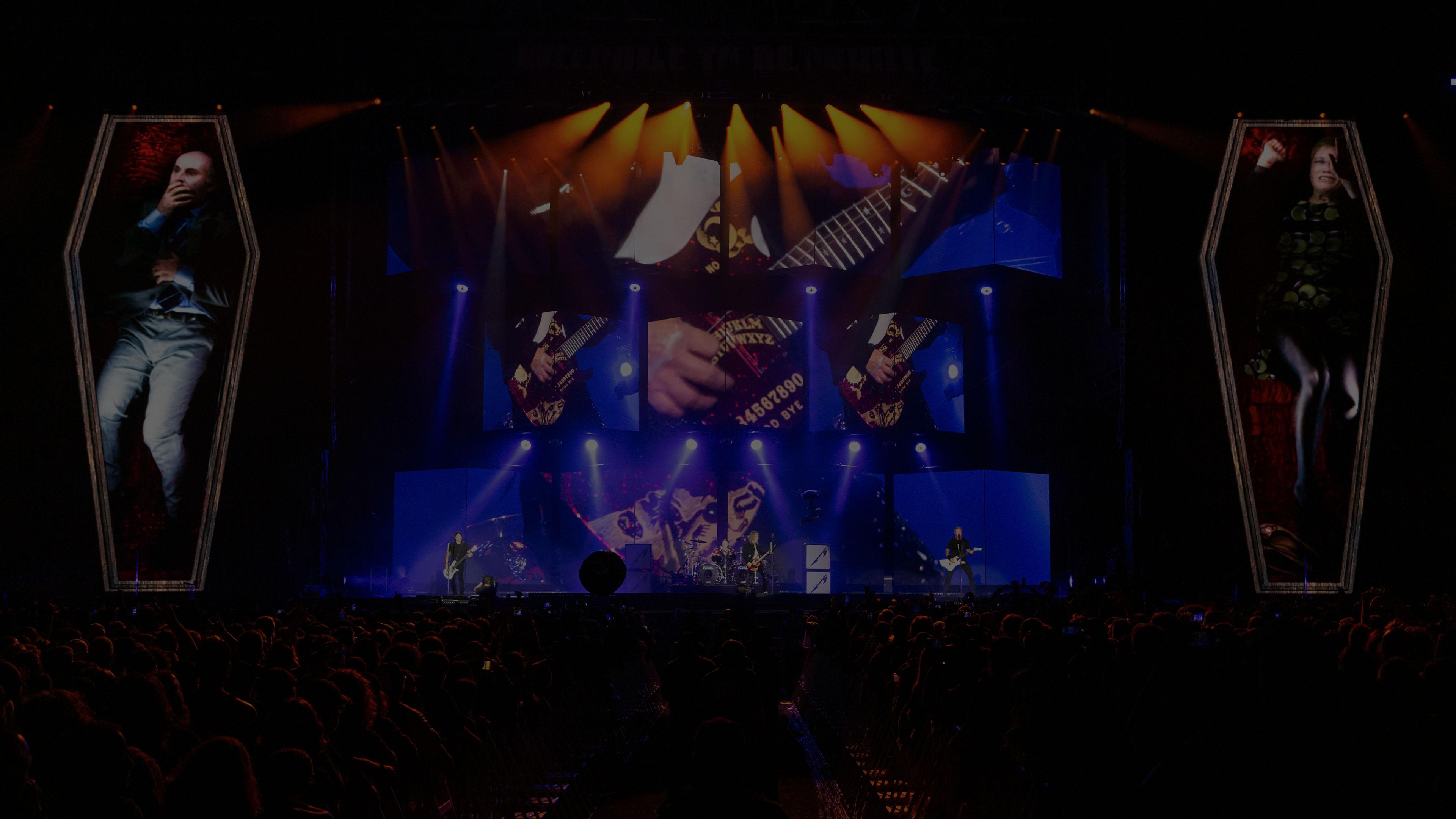 November 12, 2021
Daytona Beach,
FL,
Florida,
US
United States
Welcome to Rockville
@
Daytona International Speedway
Show Notes
This was the first of two shows at the Welcome to Rockville festival.
This was the first time in 32 years that Metallica played a show in Daytona Beach. They last performed here at the Ocean Center on February 11, 1989 during the Damaged Justice tour.
This was the first time that "Ride the Lightning" was played in Florida.
This was the first time in 22 years that "Whiskey in the Jar" was performed in Florida. It was last played in the state on December 29, 1999 in St. Petersburg.
Not a single song off of The Black Album was performed at this show.
Metallica performed 16 songs off of ten different albums: ***Kill 'Em All*** (2), ***Ride the Lightning*** (4), ***Master of Puppets*** (1), ***…And Justice for All*** (2), ***Reload*** (2), ***Garage Inc.*** (1), ***S&M*** (1), ***St. Anger*** (1), ***Death Magnetic*** (1), ***Hardwired…To Self-Destruct*** (1)