White Fang Pick Tin (1.14MM)
Images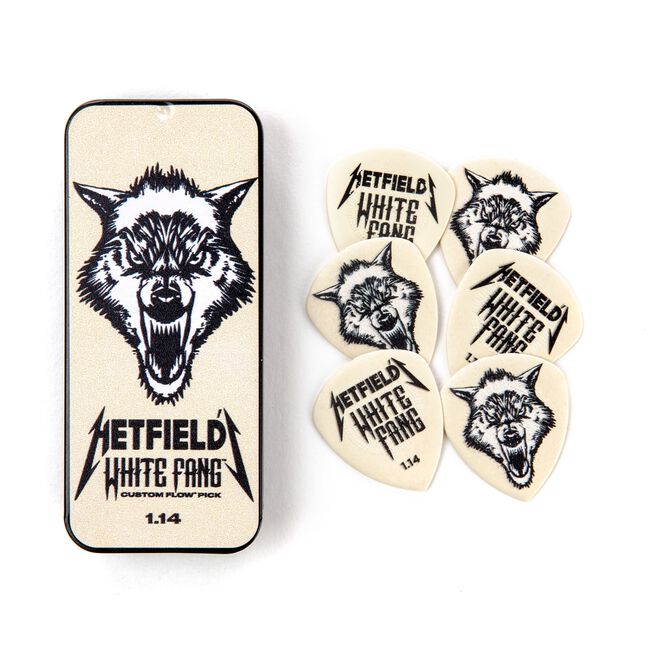 White Fang Pick Tin (1.14MM)
Met Store/Accessories/Picks & Sticks
Details
https://www.metallica.com/store/white-fang-pick-tin/WHITEFANGPICKTIN.html
The tin includes six 1.14MM (the gauge James uses) white fang picks featuring artwork by Dunlop.
Based on a vintage tortoise-shell pick, the Black Fang is made of tough, sturdy Ultex material with a defined tone and sharp attack.
Its pointed and contoured tip gives you ultimate speed and control!
PICK04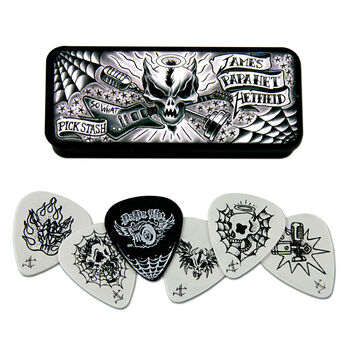 Description
James Hetfield signature 'Papa Het' pick tin! The tin includes six picks, each of them featuring a different design. Artwork by James Hetfield and Dirty Donny. Made by Dunlop.
PICK01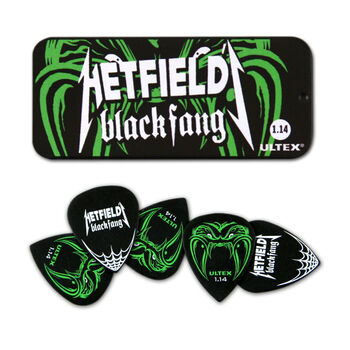 Black Fang Pick Tin (1.14MM)
NINJASTARPICKTIN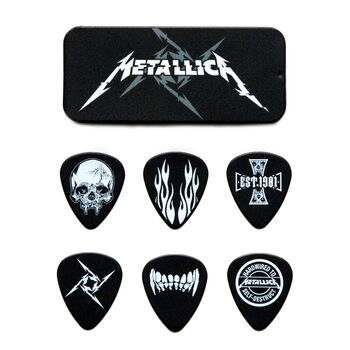 WorldWired Pick Tin (Ninja Star Cover)
Description
6 picks featuring various Metallica images. All picks have the WorldWired Glitch Metallica logo on the back.
Made by Dunlop
SONGPICKTIN1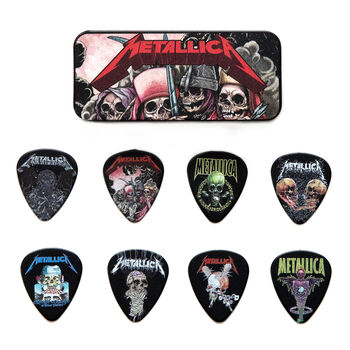 Artwork Pick Tin (Four Horsemen Cover)
Description
Pick tin contains 8 guitar picks from various songs artwork.
A must have for collectors!
Made by Dunlop