11215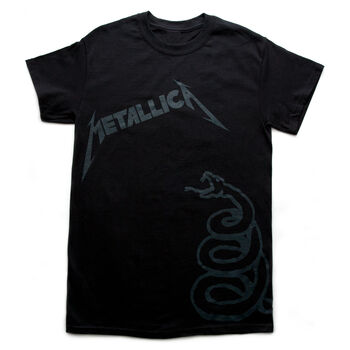 Black Album Cover T-Shirt
Description
100% Cotton, Black, Short Sleeve T-Shirt
Features The Black Album Metallica Logo and snake, which wraps slightly around the side of the shirt.
BLKND008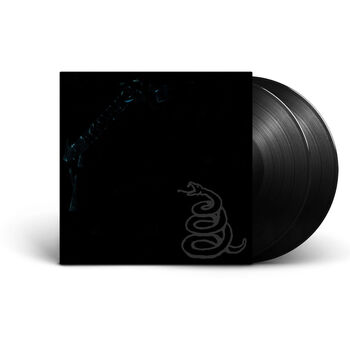 Metallica (The Black Album) - Vinyl (2LP)
Description
The top-selling album of the past 25 years! Over 16 million U.S. sales. Featuring "Enter Sandman," "Nothing Else Matters," "The Unforgiven," "Wherever I May Roam," and "Sad But True."
BLACKALBUMJACKET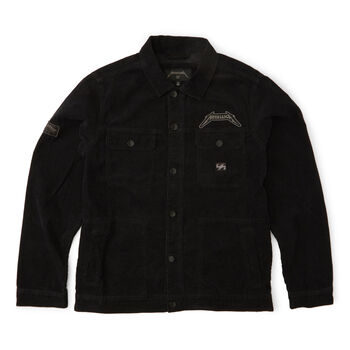 Billabong x Metallica Black Album Jacket
Description
The Billabong Black Album Jacket from the Billabong x Metallica Collection! The Black Album series is the first of five with Billabong.
100% Cotton Corduroy
Heavy stone enzyme wash with applique and embroidery details
Featuring Black Album artwork
EXECUTIONERHOODIE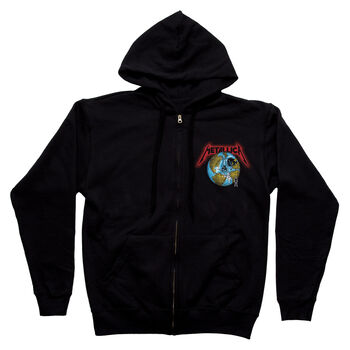 The Unforgiven (Executioner) Full-Zip Hoodie
Description
80% Cotton / 20% Polyester, Black, Full Zip Hoodie
Featuring Pushead's classic artwork for "The Unforgiven"