Vintage Pick Tin
Images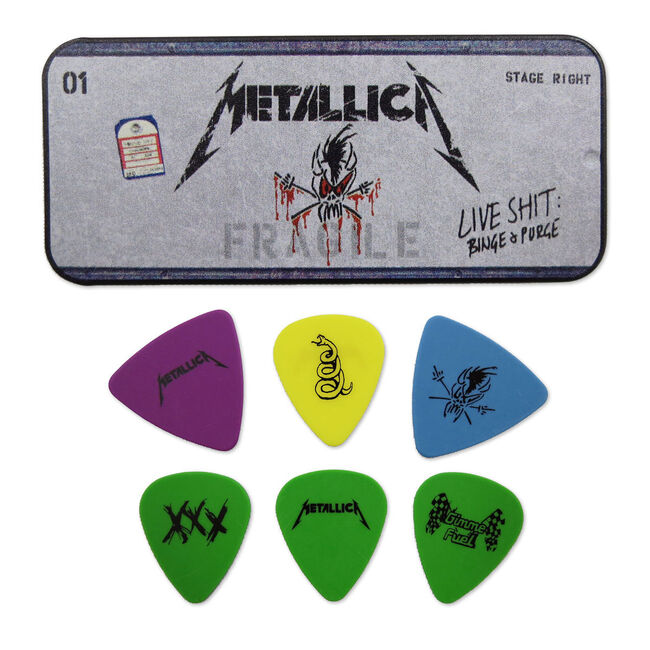 Vintage Pick Tin
Met Store/Accessories
Details
https://www.metallica.com/store/accessories/vintage-pick-tin/PICK08.html
Collectible tin featuring Live Shit: Binge and Purge artwork
Includes six picks, each a reissue of an original old-school tour pick.
Made by Dunlop
PICK10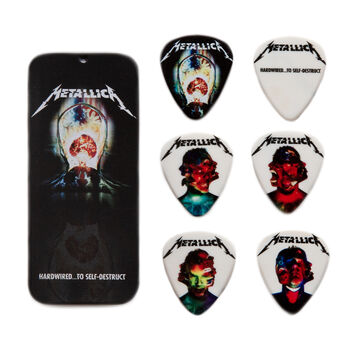 Hardwired...To Self-Destruct Pick Tin
Description
Hardwired...To Self Destruct guitar pick set. Six different picks based off of album artwork. Made by Dunlop
PICK01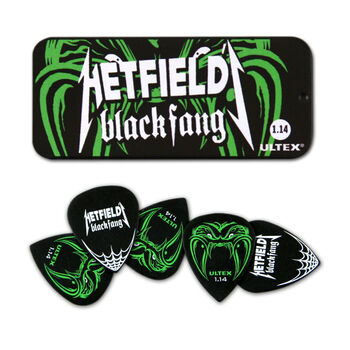 Black Fang Pick Tin (1.14MM)
Description
James Hetfield signature 'Black Fang' guitar pick tin! The tin includes six 1.14MM (the gauge James uses) black fang picks featuring artwork by James and by Dunlop. Based on a vintage tortoise-shell pick, the Black Fang is made of tough, sturdy Ultex material with a defined tone and sharp attack. Its pointed and contoured tip gives you ultimate speed and control!
NINJASTARPICKTIN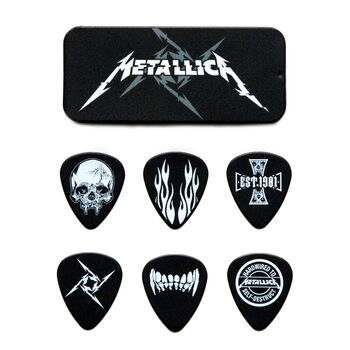 WorldWired Pick Tin (Ninja Star Cover)
Description
6 picks featuring various Metallica images. All picks have the WorldWired Glitch Metallica logo on the back.
Made by Dunlop