Images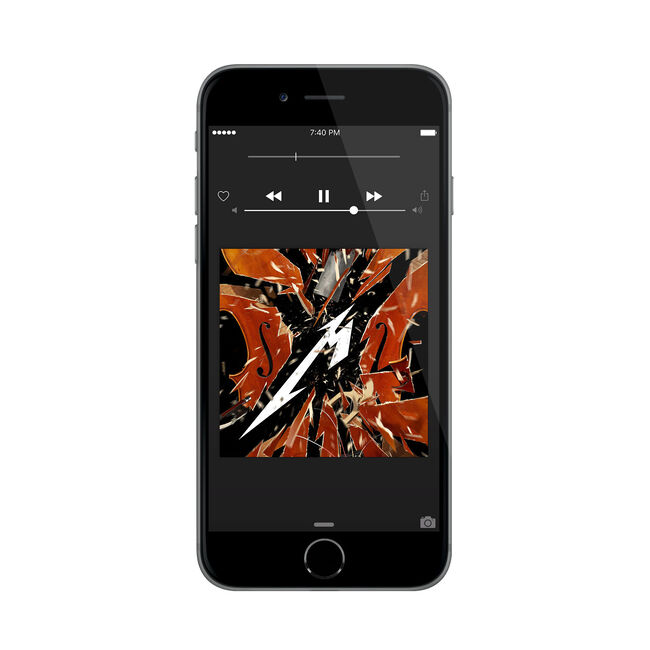 S&M2 Digital Download
Shop/Media
Details
https://www.metallica.com/store/sm2-digital-download/SM2DIGITAL.html
S&M2, the live set from Metallica & The San Francisco Symphony, is the concert event of the year!
Variations
Select a format to learn more about the sound quality.
To download, you must be on a desktop computer or laptop. Downloads will not work on mobile devices like an iPhone or iPad.
Description
This live recording features 20 songs (over 2.5 hours of music) from the two-night event that opened San Francisco's new Chase Center, with many Metallica fan favorites and two unique classical songs chosen by San Francisco Symphony Music Director Michael Tilson Thomas.
S&M2 is newly remixed and remastered for a whole new sound from the original theatrical run in October 2019.
Tracklist
The Ecstasy of Gold (Live)
The Call of Ktulu (Live)
For Whom the Bell Tolls (Live)
The Day That Never Comes (Live)
The Memory Remains (Live)
Confusion (Live)
Moth Into Flame (Live)
The Outlaw Torn (Live)
No Leaf Clover (Live)
Halo on Fire (Live)
Intro to Scythian Suite (Live)
Scythian Suite, Opus 20 II: The Enemy God And The Dance Of The Dark Spirits (Live)
Intro to The Iron Foundry (Live)
The Iron Foundry, Opus 19 (Live)
The Unforgiven III (Live)
All Within My Hands (Live)
(Anesthesia) - Pulling Teeth (Live)
Wherever I May Roam (Live)
One (Live)
Master of Puppets (Live)
Nothing Else Matters (Live)
Enter Sandman (Live)