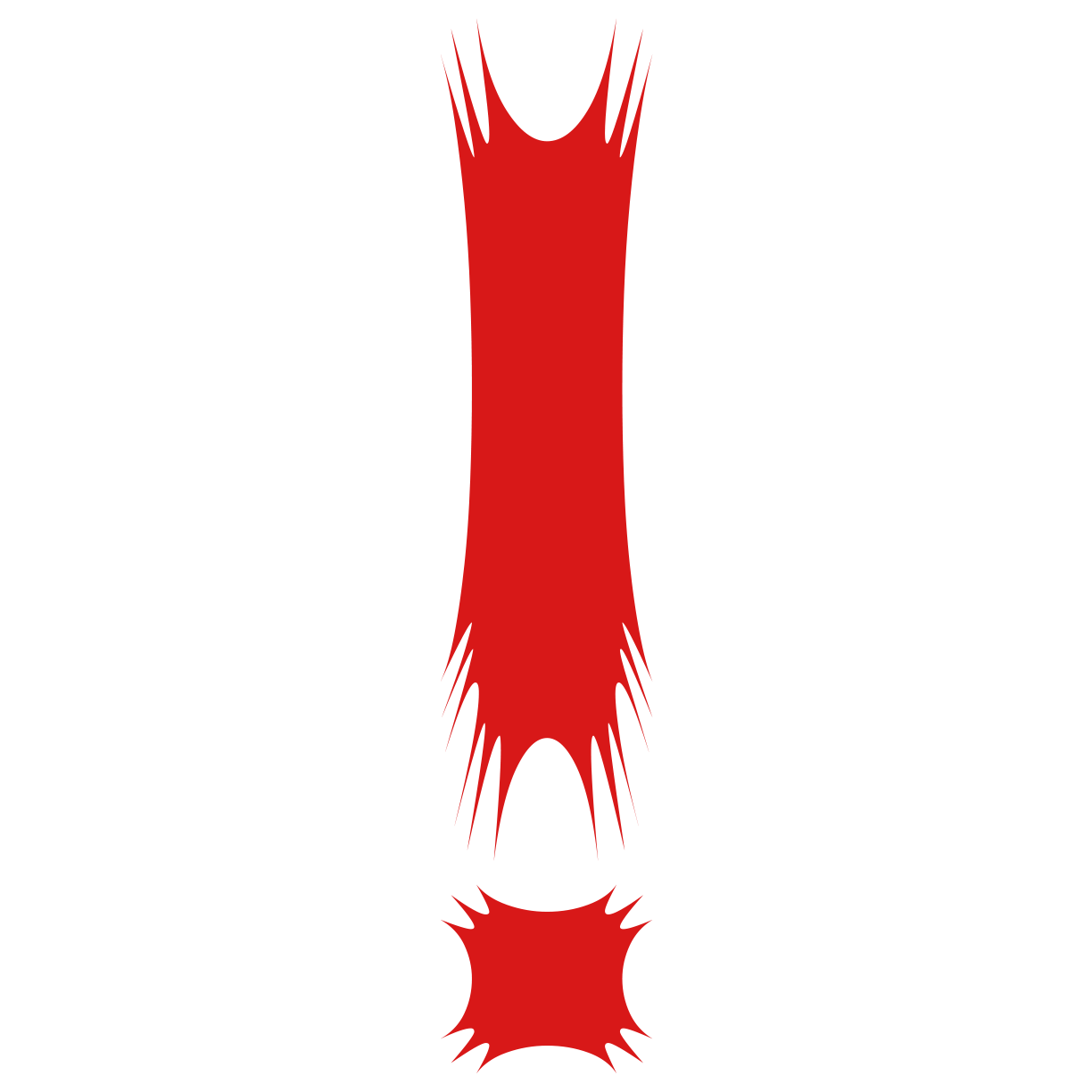 BACK IN STOCK
S&M2 Deluxe Box Set
Images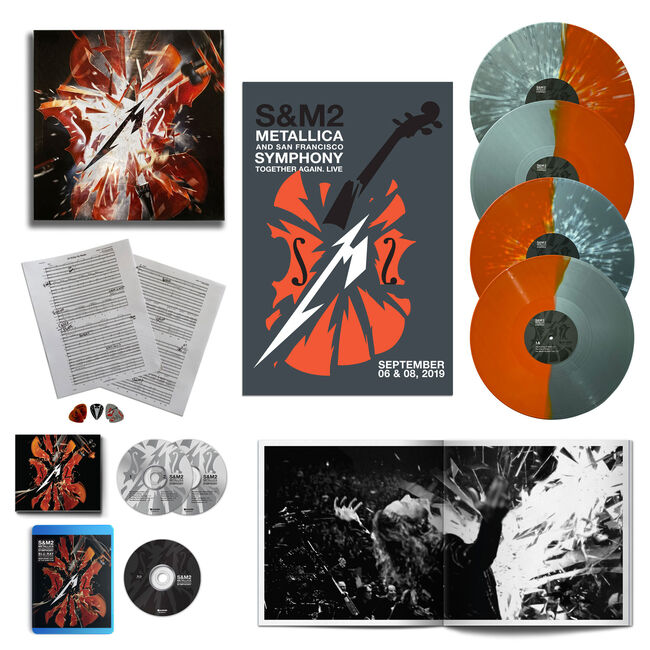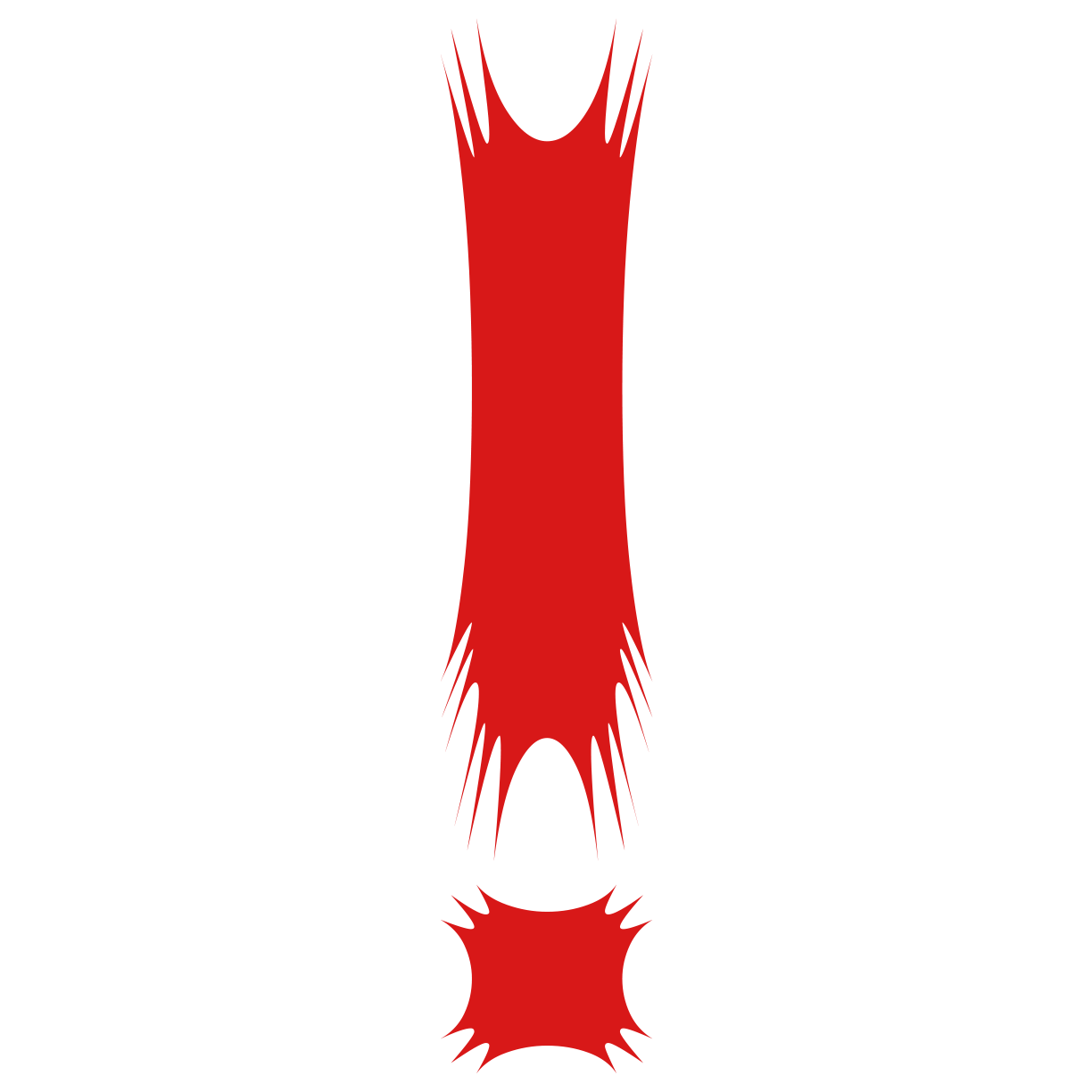 BACK IN STOCK
S&M2 Deluxe Box Set
Met Store/Music
Details
https://www.metallica.com/store/sm2-deluxe-box-set/SM2DLX.html
S&M2, the live set from Metallica & The San Francisco Symphony, is the concert event of the year!
This live recording features 20 songs (over 2.5 hours of music) from the two-night event that opened San Francisco's new Chase Center, with many Metallica fan favorites and two unique classical songs chosen by San Francisco Symphony Music Director Michael Tilson Thomas.
S&M2 is re-edited by the band with remixed and remastered audio for a whole new look and sound from the original theatrical run in October 2019.
This product contains:
Two half/half LPs
Two half/half splatter LPs
Exclusive 28-page book featuring photos by Anton Corbijn
Two CDs
Blu-Ray
Five guitar picks
24" x 36" poster
Sheet music
MP3 download card
Limited edition deluxe box set of S&M2 includes the album on vinyl and CD, Blu-Ray concert, and MP3 download card of all audio.
Tracklist

LP 1
SIDE ONE
The Ecstasy of Gold
The Call of Ktulu
For Whom the Bell Tolls
SIDE TWO
The Day that Never Comes
The Memory Remains
Confusion
LP 2
SIDE THREE
Moth Into Flame
The Outlaw Torn
SIDE FOUR
No Leaf Clover
Halo on Fire
LP 3
SIDE FIVE
Intro to Scythian Suite
Scythian Suite, Opus 20 II: The Enemy God and the Dance of the Dark Spirits
Intro to The Iron Foundry
The Iron Foundry, Opus 19
The Unforgiven III
SIDE SIX
All Within My Hands
(Anesthesia) - Pulling Teeth
Wherever I May Roam
LP 4
SIDE SEVEN
One
Master of Puppets
SIDE EIGHT
Nothing Else Matters
Enter Sandman
XHCL4W3T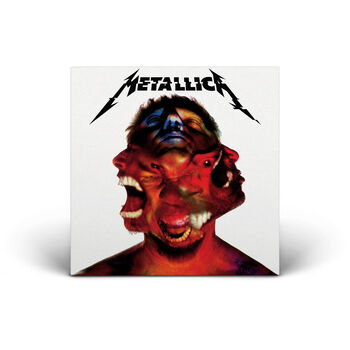 Hardwired...To Self-Destruct (Deluxe Box Set)
Description
Deluxe Box Set of Metallica's twelfth album.
REAJFADLX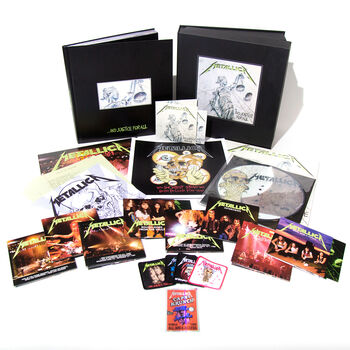 ...And Justice For All (Remastered) - Deluxe Box Set
Description
Limited edition deluxe numbered box set of …And Justice for All includes the album remastered on 180-gram double LP and CD, three live LPs, picture disc, eleven CDs + four DVDs featuring unreleased content, MP3 download card of all audio, tour laminate, set of four patches, Pushead print, lyric folder and sheets, and a 120-page hardcover book with never-before-seen photos + stories.