Images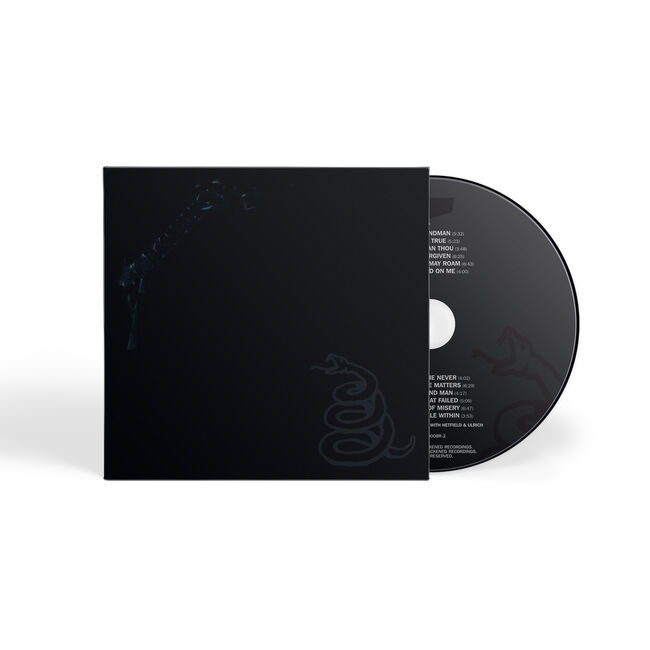 Metallica (The Black Album) Remastered - CD
Shop/Media
Details
https://www.metallica.com/store/metallica-the-black-album-remastered-cd/REBACD.html
Metallica's eponymous album, better known as The Black Album, is remastered! The Black Album is one of the most commercially successful and critically acclaimed records of all time, with global sales of over 35 million, and contains a series of unrelenting singles, Enter Sandman, The Unforgiven, Nothing Else Matters, Wherever I May Roam, and Sad But True.
Description
Remastered edition of Metallica on CD.
Also available in the Probity UK shop.
Liner Notes
Remastered by Bob Ludwig at Gateway Mastering and overseen by executive producer Greg Fidelman.
Tracklist
Enter Sandman
Sad But True
Holier Than Thou
The Unforgiven
Wherever I May Roam
Don't Tread on Me
Through the Never
Nothing Else Matters
Of Wolf and Man
The God That Failed
My Friend of Misery
The Struggle Within