Images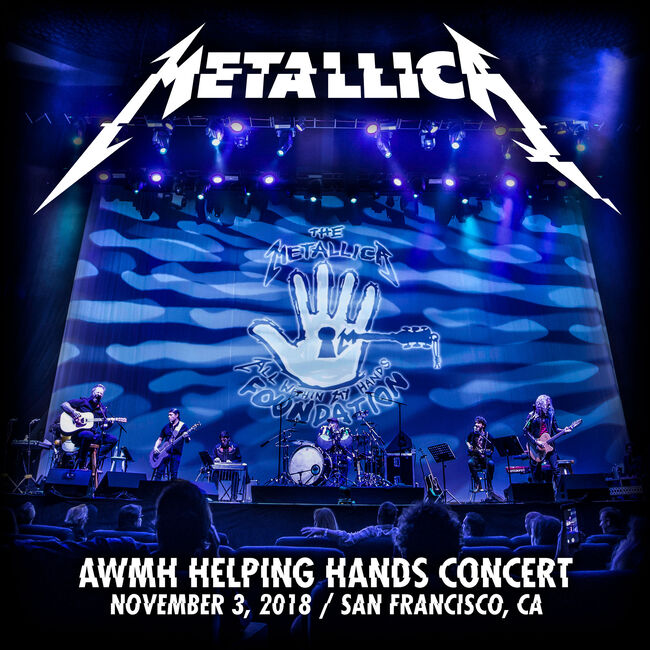 DISCOUNT EXCLUSION
Live Metallica: SF Masonic, San Francisco, CA - November 3, 2018 (CD)
Shop/Media/Live Metallica CDs
Details
https://www.metallica.com/store/live-metallica-cds/live-metallica-sf-masonic-san-francisco-ca---november-3-2018-cd/682-14521.html
Complete audio recording of the All Within My Hands Foundation Helping Hands Concert recorded live at SF Masonic Auditorium in San Francisco on November 3, 2018.
You can purchase digital download formats of this show at LiveMetallica.com.
Description
All net proceeds from the sale of this show are donated directly to All Within My Hands.
This product is excluded from any discounts.
Tracklist
Disposable Heroes
When a Blind Man Cries
The Unforgiven
Please Don't Judas Me
Turn the Page
Bleeding Me
Veteran of the Psychic Wars
Nothing Else Matters
All Within My Hands
Enter Sandman
The Four Horsemen
Hardwired