...And Justice For All (Remastered Expanded Edition) (Digital Download)
Images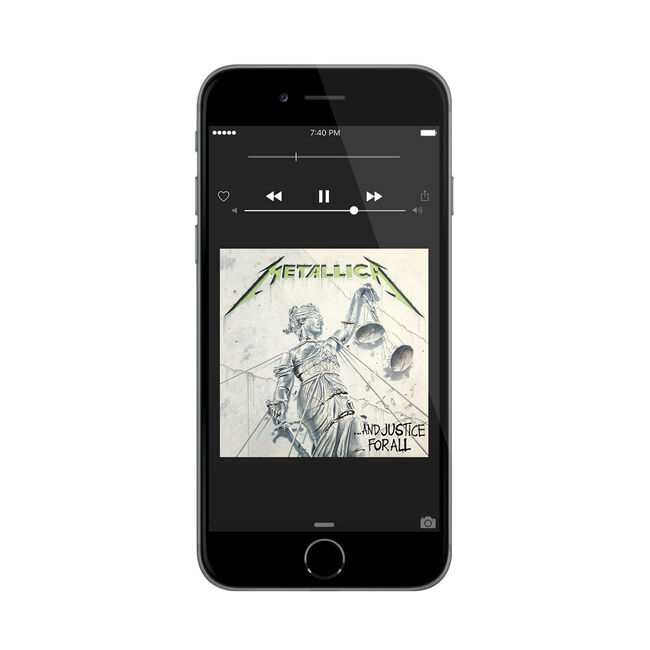 ...And Justice For All (Remastered Expanded Edition) (Digital Download)
Met Store/Music
Details
https://www.metallica.com/store/and-justice-for-all-remastered-expanded-digital/REAJFA3DD.html
Expanded Edition of ...And Justice for All includes 30 tracks including the newly remastered album + previously unreleased demos, rough mixes & live tracks.
Variations
Select a format to learn more about the sound quality.
To download, you must be on a desktop computer or laptop. Downloads will not work on mobile devices like an iPhone or iPad.
Tracklist:
Disc One: ...And Justice for All (Remastered)
Blackened
...And Justice for All
Eye of the Beholder
One
The Shortest Straw
Harvester of Sorrow
The Frayed Ends of Sanity
To Live Is to Die
Dyers Eve
Remastered by Reuben Cohen at Lurssen Mastering, Los Angeles, CA.
Disc Two: Demos & Rough Mixes
Previously Unreleased
Blackened (November 1987 Demo)
...And Justice for All (November 1987, Writing in Progress)
Eye of the Beholder (November 1987, Writing in Progress)
One (Work in Progress Rough Mix)
The Shortest Straw (December 1987, Writing in Progress)
Harvester of Sorrow (Work in Progress Rough Mix)
The Frayed Ends of Sanity (November 1987 Demo)
To Live Is to Die (Work in Progress Rough Mix)
Dyers Eve (January 1988 Demo)
Disc Three: Live from the Damaged Justice Tour
Previously Unreleased except where noted below
Blackened (Live – Seattle '89)

For Whom the Bell Tolls (Live at Long Beach Arena, Long Beach, CA – December 7th, 1988)
Welcome Home (Sanitarium) (Live at Hammersmith Odeon, London, England – October 10th, 1988)
Leper Messiah (Live at Long Beach Arena, Long Beach, CA – December 7th, 1988)
Harvester of Sorrow (Live at Hammersmith Odeon, London, England – October 10th, 1988)
Eye of the Beholder (Live at Hammersmith Odeon, London, England – October 10th, 1988)
Seek & Destroy (Live at the Troubadour, West Hollywood, CA – May 24th, 1988)
Creeping Death (Live at Reunion Arena, Dallas, TX – February 5th, 1989)

One (Live – Seattle '89)

…And Justice for All (Live at Long Beach Arena, Long Beach, CA – December 7th, 1988)
Whiplash (Live at the Troubadour, West Hollywood, CA – May 24th, 1988)
Breadfan (Live at Seattle Coliseum, Seattle, WA – August 30th, 1989)