Images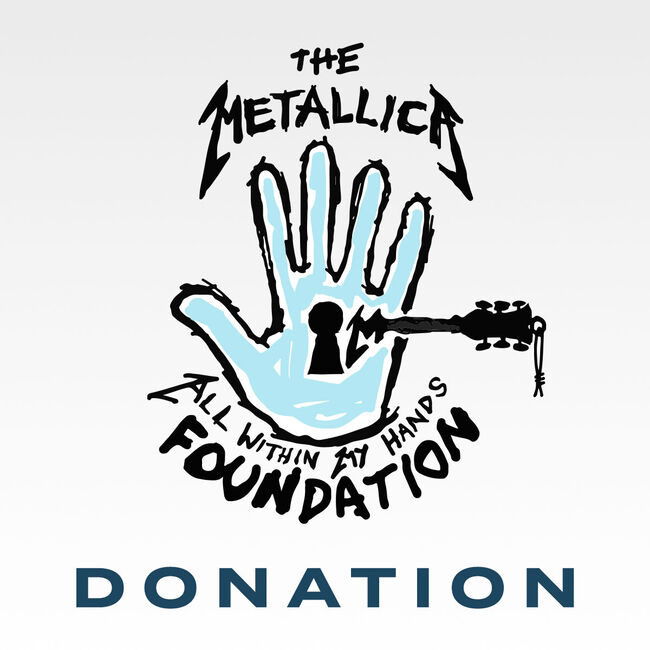 Donation To All Within My Hands
Shop/Collections/All Within My Hands
Details
https://www.metallica.com/store/all-within-my-hands-charity-donation/AWMHDONATION.html
Join the Metallica Family in our efforts to put good back out into the world. A contribution of even $10 empowers All Within My Hands to extend the reach of our work. Alone we can make a small difference, but together we can create an impact that leaves lasting, positive effects.
If you would like to make a donation in an amount you do not see here, you may donate directly to AWMH.
Metallica's All Within My Hands Foundation is dedicated to creating sustainable communities by supporting workforce education, the fight against hunger, and other critical local services.
The Foundation aims to assist and enrich the lives of members of the communities who have supported the band for years, as well as encourage participation from fans and friends. All funds raised will be donated to a cross-section of national and local charities... every penny from your donations will go directly to our charity partners. The Foundation's expenses, which are very low to begin with, are all paid for by the band and the other members of its Board of Directors.
To learn more, visit AllWithinMyHands.org.