Metal Up Your Ass Woven Patch
Images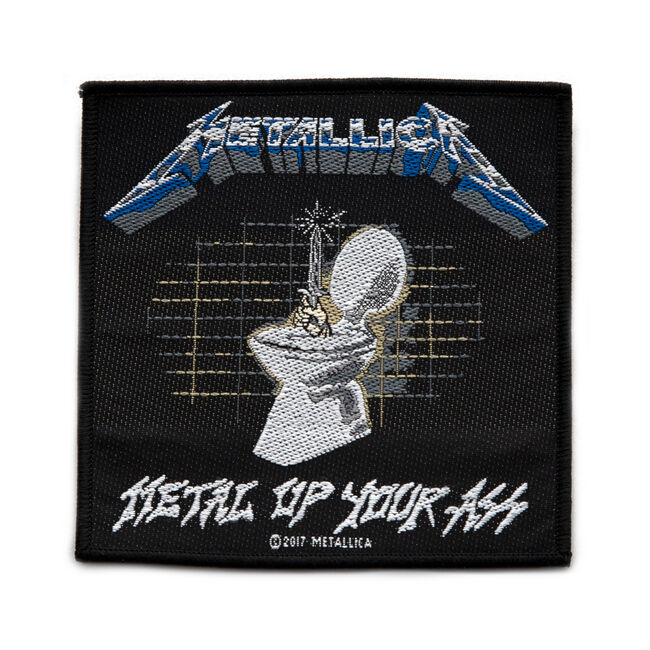 Metal Up Your Ass Woven Patch
Met Store/Accessories/Stickers, Patches & Buttons
Details
https://www.metallica.com/store/accessories/stickers-patches-buttons/metal-up-your-ass-woven-patch/METALUPPATCH.html
Woven embroidered patch features Metal Up Your Ass Artwork
Measures approximately 4 inches x 3.5 inches.
HARVESTERPATCHBACK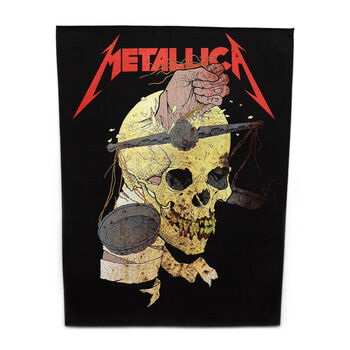 Harvester Of Sorrow Back Patch
Description
Fabric back patch featuring Harvester of Sorrow artwork.
Ready to be sewn on to the garment of your choosing.
*Note: This patch is not an iron-on.
Measures approximately 14" H x 12" W (at top) x 10" W (at bottom).