Live Metallica: Helping Hands Live & Acoustic From HQ - November 14, 2020 (2CD)
Images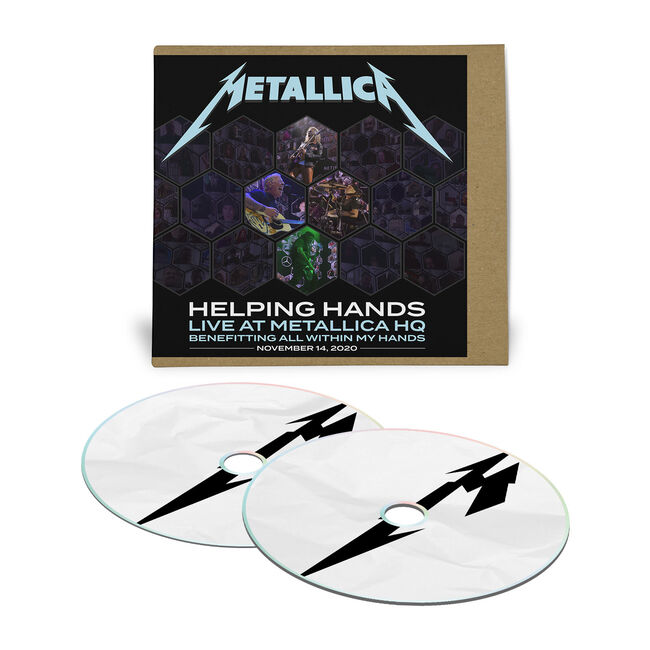 Live Metallica: Helping Hands Live & Acoustic From HQ - November 14, 2020 (2CD)
Met Store/Music/Live Metallica CDs
Details
https://www.metallica.com/store/2020-helping-hands-live-and-acoustic-cd/LM20201114.html
Complete audio recording of the 2020 Helping Hands Live & Acoustic show recorded live at Metallica HQ in San Rafael, CA - November 14, 2020.
Find digital download formats of this show at LiveMetallica.com.
The Metallica Store will donate net profits from every purchase of this item to All Within My Hands. For more information, please visit allwithinmyhands.org.
MONOPOLYWT
MONOPOLY World Tour Edition
Description
Metallica and Monopoly have collaborated once again to bring you an all new, second edition of this American classic! This time we're celebrating life on the road, including the World Record breaking, Whiplash-filled year of 2013 when Metallica became the first and only band to ever perform on all seven continents. Tour around the globe with your collectable token to some of the band's favorite cities in North America, South America, Europe, Asia, Australia, and Africa. You'll even find yourself Trapped Under Ice in Antarctica!
Purchase property with your Metalli-bucks, acquire all the cities on one continent, and add arenas and stadiums to increase your value. Land on one of the "Carpe Diem" or "Shortest Straw" spaces and be rewarded with sticks, picks, and snake pit passes, or fined with parking and stage repair fees. Travel the world, Metallica-style, while building your real estate empire!
Player tokens include: Lady Justice, Death Magnetic coffin, Ride the Lightning electric chair, Master of Puppets Cross, Metal Up Your Ass toilet, and the Scary Guy.
KINGNOTHINGMASK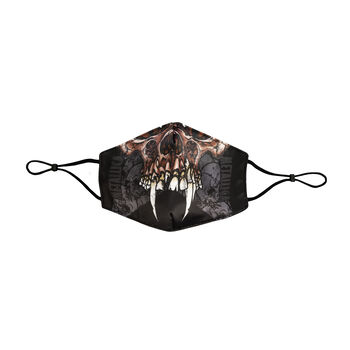 Description
Metallica official face mask, featuring Pushead's King Nothing skull artwork.
Cotton/Polyester
Adjustable ear loops
Fully washable but may shrink in dryer. Handwash and dry recommended.
Non medical-grade
No returns accepted due to health safety.
SWXXX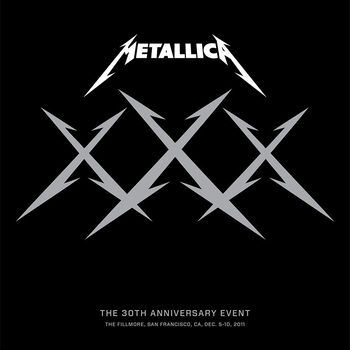 So What - 30th Anniversary Edition Magazine / 7 inch
Description
Special commemorative issue of Metallica's exclusive fan club magazine, "So What!", detailing the historic 30th anniversary shows at the Fillmore in San Francisco on December 5, 7, 9, and 10, 2011.
THIS ITEM IS BEING DISCONTINUED - ONLY REMAINING STOCK IS SHOWN. **Some pieces may have minor dings and dented corners. Unfortunately, these are sold as-is and cannot be returned or refunded.
C4TH97RL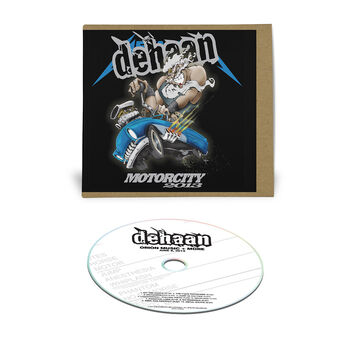 Live Metallica: Orion Music + More in Detroit, MI - June 8, 2013 (CD)
Description
Kill 'Em All performed in its entirety during a surprise show as "dehaan" at the Orion Music + More Festival, in Detroit, MI on June 8, 2013.
Find digital download formats of this show at LiveMetallica.com.
Purchase three or more Live Metallica CDs to get $5 off your total at checkout.*
Purchase six or more Live Metallica CDs to get $10 off your total at checkout.*
*Exclusions apply.