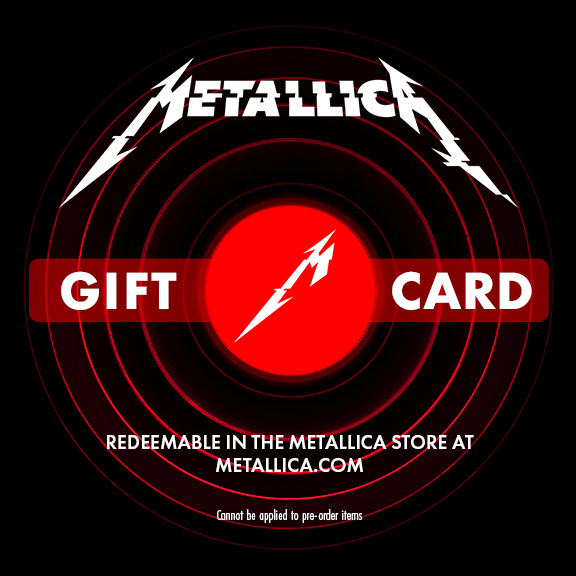 E-Gift Card
Electronic gift certificates are available in any value over $10.
Cannot be redeemed on pre-orders.
Once your order has been processed an email will be sent to you with a redemption code. E-Gift Cards are non-refundable. All sales are final!
Description
Not sure what to get for the Metallica fan in your life? Let them decide for themselves with an E-Gift Card!
E-Gift Cards are only redeemable in the Met Store at Metallica.com.
Check Balance of Existing Certificate
To redeem a gift certificate, provide the card's 16-digit number code on the billing page of the checkout process. To check the balance of your online gift certificate, enter the number below: