Metal Up Your Ass Woven Patch
Images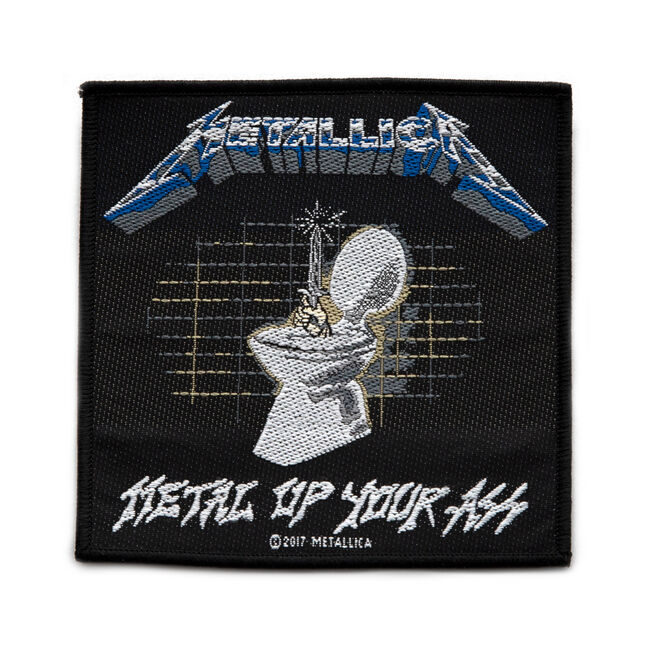 Metal Up Your Ass Woven Patch
Details
https://www.metallica.com/store/METALUPPATCH.html
Woven embroidered patch features Metal Up Your Ass Artwork
Measures approximately 4 inches x 3.5 inches.
13651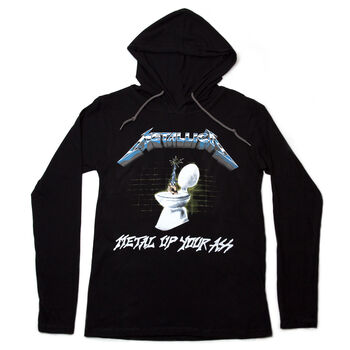 Women's Metal Up Your Ass Hooded T-Shirt
Description
100% Cotton, Long Sleeve Hooded T-shirt
Features classic "Metal Up Your Ass" artwork
THIS ITEM IS BEING DISCONTINUED - ONLY REMAINING AVAILABLE SIZES ARE SHOWN
HARVESTERPATCHBACK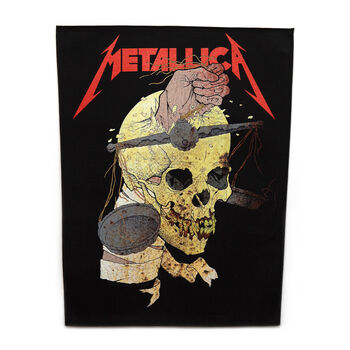 Harvester Of Sorrow Back Patch
Description
Fabric back patch featuring Harvester of Sorrow artwork.
Ready to be sewn on to the garment of your choosing.
*Note: This patch is not an iron-on.
Measures approximately 14" H x 12" W (at top) x 10" W (at bottom).
5464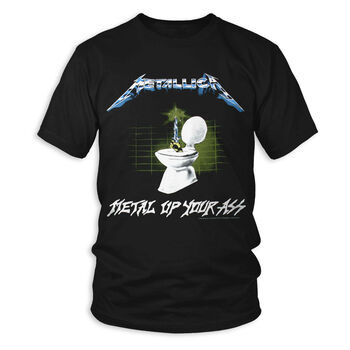 Metal Up Your Ass T-Shirt
Description
100% Cotton, Black, Short Sleeve T-Shirt
Features classic "Metal Up Your Ass" artwork