WolfSkullJack Giving Tuesday Exclusive T-Shirt
Images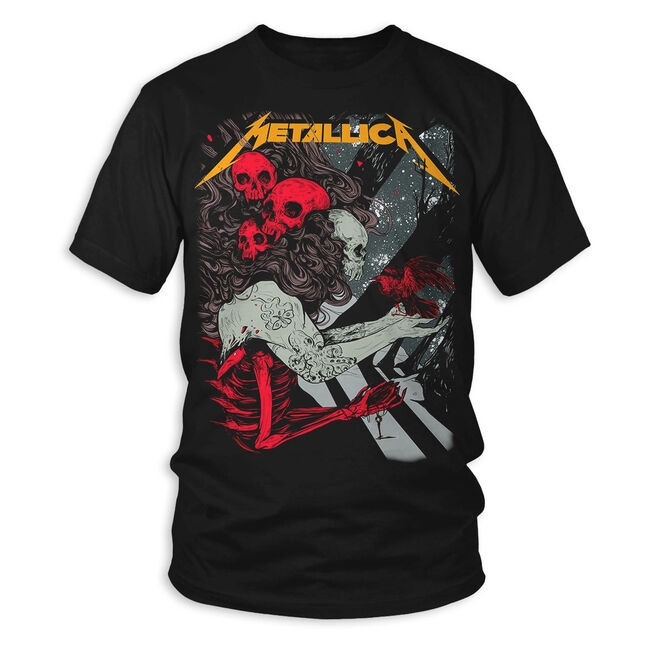 WolfSkullJack Giving Tuesday Exclusive T-Shirt
Met Store/Collections/All Within My Hands
Details
https://www.metallica.com/store/wolfskulljack-giving-tuesday-t-shirt/WSJGTSHIRT19.html
FLASH SALE: Introducing new artwork by WolfSkullJack, the artist who brought the S&M² After Party artwork to Metallica's collection. Created exclusively for All Within My Hands and Metallica for Giving Tuesday. This shirt will only be on sale for 72 hours so don't wait and reserve yours while it is still available!
100% Cotton, Black, Short Sleeve T-Shirt
Proceeds will benefit Metallica's All Within My Hands Foundation, which is dedicated to creating sustainable communities by supporting workforce education, the fight against hunger, and other critical local services. For more information, please visit allwithinmyhands.org.
**This is a pre-order product. Your card will be charged at the time of purchase.
Michelle, better known as WolfSkullJack, is an artist and illustrator based in Cheltenham Gloucestershire. She specializes in finely detailed ink work that largely features wildlife and anatomical elements. She often uses beautifully intricate skeletal and floral designs that are both aesthetically pleasing and morbidly fascinating. Her work explores the volatile and often hostile relationship between man and nature by intertwining human and animal anatomy together. Although sometimes unsettling, her pieces convey the message that despite our ego both man and beast are built of the same blood and bone.
Follow WolfSkullJack on Instagram @wolfskulljack_art, on Twitter @WolfSkullJack, and on Facebook @wolfskulljack and learn more about her in our AWMH Artist Spotlight.
SM2AFTERPARTYT-SHIRT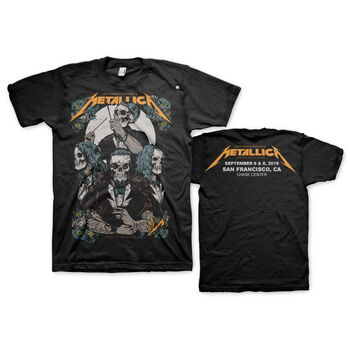 Description
Official S&M² Event Shirt from the Grand Opening of the Chase Center.
Art by WolfSkullJack
Were the lines too long? Out of your size? Unable to go to the show? This same shirt was sold at the venue. Get yours here!
100% Cotton, Black, T-Shirt
SM2AFTERSHOWHOODIE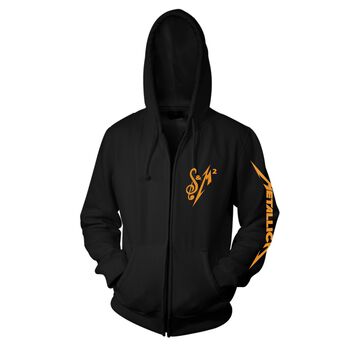 S&M² After Show Full Zip Hoodie
Description
80% Cotton / 20% Polyester, Black, Sweatshirt
Featuring S&M² "After Party" artwork by Wolf Skull Jack
SM2SKULLTUXSHIRT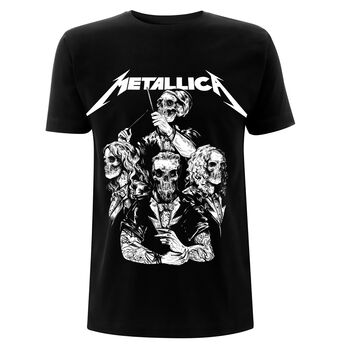 Description
100% Cotton, Black, Short Sleeve
Featuring S&M² "After Party" artwork from Wolf Skull Jack
SM2SKULLTUXLADIESSHIRT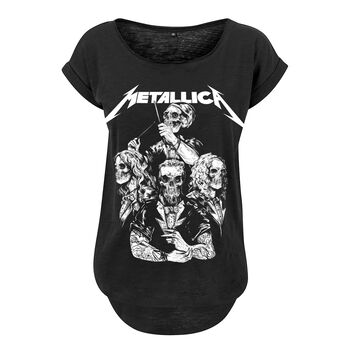 S&M² Women's Skull Tux T-Shirt
Description
Featuring S&M² "After Party" artwok by Wolf Skull Jack