S&M2 Scratched Cello T-Shirt
Size measuring across - armpit to armpit
Small - 18"/45.72cm
Medium - 19"/48.26cm
Large - 20.5"/52.07cm
XL - 21.5"/54.61cm
2XL - 23.5"/59.69cm
3XL - 25.5"/64.77cm
4XL - 28"/71.12cm
SM2MOOSESKULL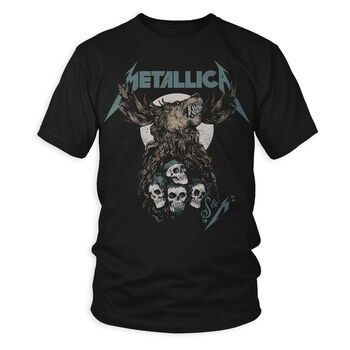 Description
Official S&M2 merchandise featuring new artwork by WolfSkullJack!
100% Cotton, Black, Short Sleeve
SM2DIGITAL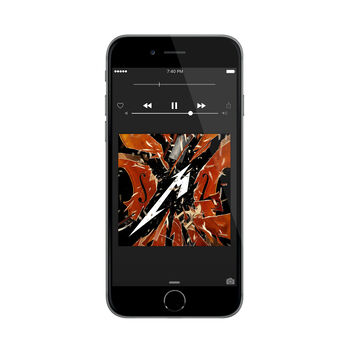 Description
S&M2, the live set from Metallica & The San Francisco Symphony, is the concert event of the year!
This live recording features 20 songs (over 2.5 hours of music) from the two-night event that opened San Francisco's new Chase Center, with many Metallica fan favorites and two unique classical songs chosen by San Francisco Symphony Music Director Michael Tilson Thomas.
S&M2 is newly remixed and remastered for a whole new sound from the original theatrical run in October 2019.
SM2KEYCHAIN
Description
Official S&M2 merchandise!
100% pewter
Measures approximately 1.75"/4.445cm high
On 1" split ring
Alchemy Of England brand
SM2ANNIVERSARYLS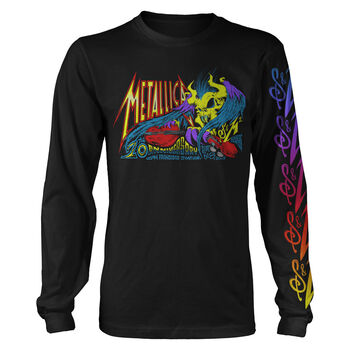 S&M2 Anniversary Long-Sleeve Shirt
Description
Official S&M2 merchandise featuring artwork by Tony Squindo!
100% Cotton, Black, Long Sleeve Shirt