S&M2 Large Guitar Pick
Met Store/Accessories
Details
https://www.metallica.com/store/sm2-large-guitar-pick/SM2LARGEPICK.html
Official S&M2 merchandise!
100% PVC plastic
Measures appoximately .75" x 6"/12cm x 15cm
Double sided artwork
Not intended for actual use
SM2KEYCHAIN
Description
Official S&M2 merchandise!
100% pewter
Measures approximately 1.75"/4.445cm high
On 1" split ring
Alchemy Of England brand
SM2CD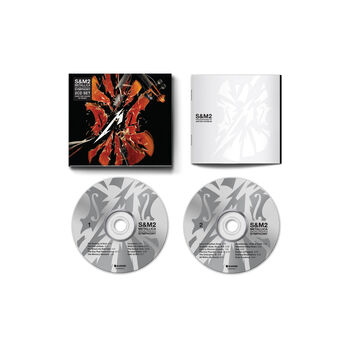 Description
S&M2, the live set from Metallica & The San Francisco Symphony, is the concert event of the year!
This live recording features 20 songs (over 2.5 hours of music) from the two-night event that opened San Francisco's new Chase Center, with many Metallica fan favorites and two unique classical songs chosen by San Francisco Symphony Musical Director Michael Tilson Thomas.
S&M2 has newly remixed and remastered audio for a whole new sound from the original theatrical run in October 2019.
This product contains:
Two CDs
A 36-page booklet featuring photos from the show by Anton Corbijn
You must be logged into your Fifth Member™ account to access the 20% off discount. Not a member? Join now for free! Discount applies exclusively to orders placed on Metallica.com and does not extend to the Probity UK/EU shop.
7C_WERUX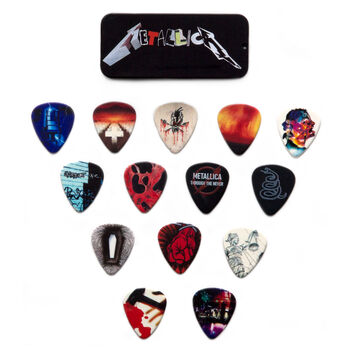 Description
Album cover pick tin includes 14 guitar picks that feature artwork from each major release in the Metallica discography. Made by Dunlop
SM2PATCH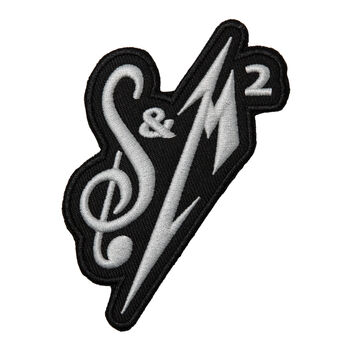 Description
Official S&M2 merchandise!
Embroidered
Iron-on backing
4" tall