S&M² Skull Tux T-Shirt
Met Store/Featured
Details
https://www.metallica.com/store/sm-2-skull-tux-t-shirt/SM2SKULLTUXSHIRT.html
100% Cotton, Black, Short Sleeve
Featuring S&M² "After Party" artwork from Wolf Skull Jack
SM2AFTERSHOWHOODIE-2XL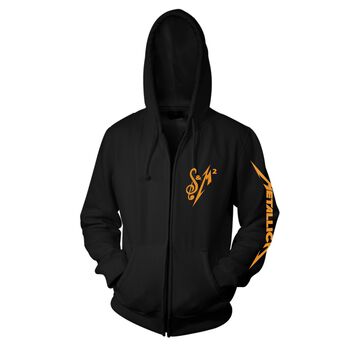 S&M2 After Show Full Zip Hoodie
Description
80% Cotton / 20% Polyester, Black, Sweatshirt
Featuring S&M² "After Party" artwork by Wolf Skull Jack
SM2SKULLTUXLADIESSHIRT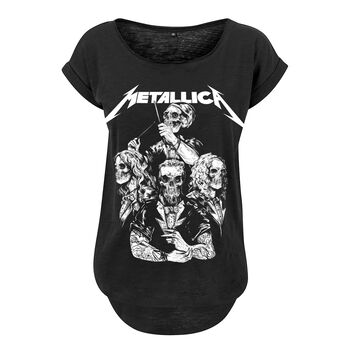 S&M² Women's Skull Tux T-Shirt
Description
Featuring S&M² "After Party" artwok by Wolf Skull Jack
SM2POLO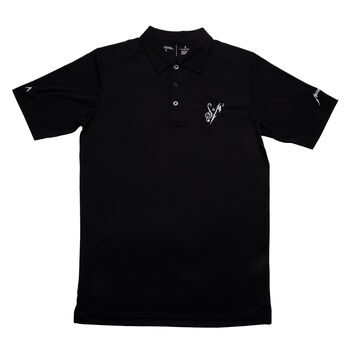 Description
Rock out in style with the S&M² polo!
Embroidered S&M² logo on left breast
Desert Dry™ moisture wicking
Three-button placket
Metallica Glitch Logo on the left sleeve, Antigua triangle patch on the right sleeve
100% Polyester, Black, Short Sleeve Polo
SM2AFTERPARTYT-SHIRT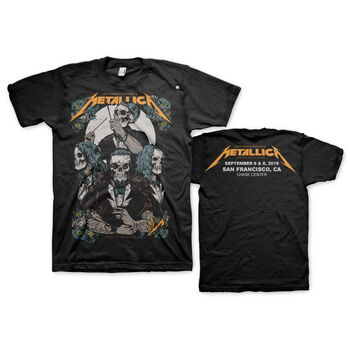 Description
Official S&M² Event Shirt from the Grand Opening of the Chase Center.
Art by WolfSkullJack
Were the lines too long? Out of your size? Unable to go to the show? This same shirt was sold at the venue. Get yours here!
100% Cotton, Black, T-Shirt