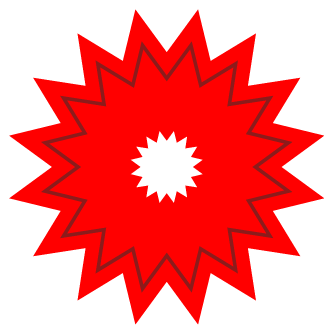 SALE
Sad But True Tour T-Shirt (White) - Medium
Details
https://www.metallica.com/store/sad-but-true-tour-t-shirt-white/SADBUTTRUETOURSHIRT-M.html
Reprint of a 1991-1992 Black Album Tour Shirt.
Featuring "Sad But True" artwork by Pushead
100% Cotton, White, Short Sleeve T-Shirt
Promotions
CONQUESTSKATEDECK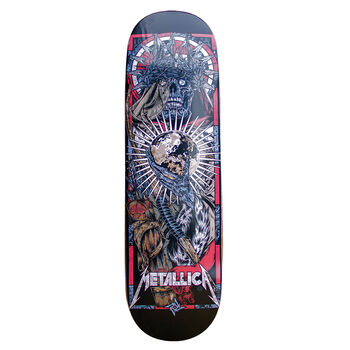 The Four Horsemen CONQUEST Skate Deck
Description
The latest in the Lovenskate x Metallica collaboration series brings in the Four Horsemen designs of poster artist extraordinaire Rhys Cooper!
Artwork taken from the Rhys Cooper concert poster on April 5, 2018 at Sports Arena in Budapest, Hungary. This bundle is one of four in the series featuring the artwork of Rhys Cooper.
Boards are 7-ply maple pressed in California and 8.5" wide
Includes Lovenskate logo sticker
Ready to ride or display!
**Please note, the top of the boards are random colors and may differ from those shown in photos.
WSADBUTTRUETS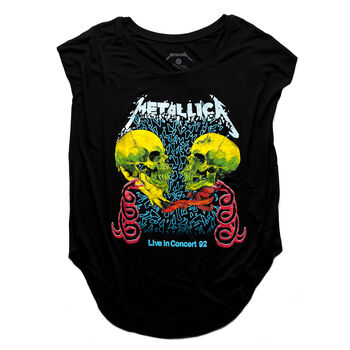 Women's Sad But True Sleeveless Shirt
Description
95% Rayon / 5% Spandex, Black, Sleeveless Shirt
Featuring "Sad But True" artwork by Pushead
7043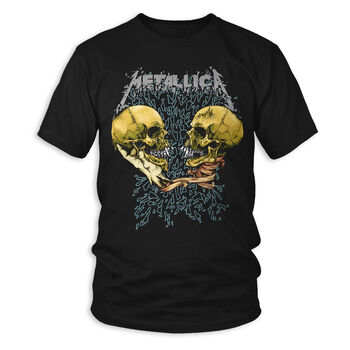 Description
100% Cotton, Black, Short Sleeve T-Shirt
Featuring "Sad But True" artwork by Pushead