MONOPOLY World Tour Edition
Details
https://www.metallica.com/store/monopoly-world-tour-edition/MONOPOLYWT.html
Metallica and Monopoly have collaborated once again to bring you an all new, second edition of this American classic! This time we're celebrating life on the road, including the World Record breaking, Whiplash-filled year of 2013 when Metallica became the first and only band to ever perform on all seven continents. Tour around the globe with your collectable token to some of the band's favorite cities in North America, South America, Europe, Asia, Australia, and Africa. You'll even find yourself Trapped Under Ice in Antarctica!
Purchase property with your Metalli-bucks, acquire all the cities on one continent, and add arenas and stadiums to increase your value. Land on one of the "Carpe Diem" or "Shortest Straw" spaces and be rewarded with sticks, picks, and snake pit passes, or fined with parking and stage repair fees. Travel the world, Metallica-style, while building your real estate empire!
Player tokens include: Lady Justice, Death Magnetic coffin, Ride the Lightning electric chair, Master of Puppets Cross, Metal Up Your Ass toilet, and the Scary Guy.
HWROCKICONZBUNDLE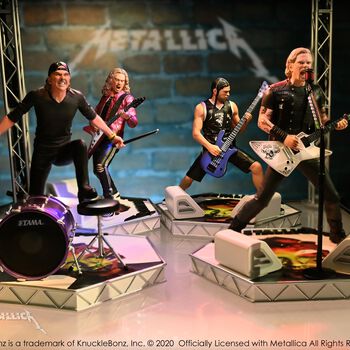 Metallica Hardwired Rock Iconz Statue Set
Description
Collectible Rock Iconz bundle set. Includes James Hetfield, Lars Ulrich, Kirk Hammett and Robert Trujillo from the Hardwired...To Self Destruct era.
Hand-cast, painted and numbered
Only 3000 created
Officially licensed
Limited edition
Bundle includes all four band members and instruments. Each statue is approximately 8.5"x8"x7"
Also available through Probity Merch UK/EU Metallica Shop and Knucklebonz.
***This is a pre-order product. Your card will be charged at the time of purchase. Please note, shipping for this product has been delayed due to Covid-19 customs issues. It will now ship in March.
The Rock Iconz statues cannot be purchased with any other products. You will only be able to checkout with Rock Iconz statues in your cart.
MOPBROKKERFIGURESET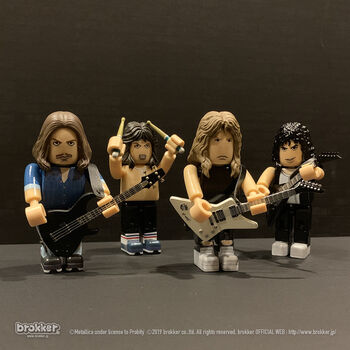 Master Of Puppets Brokker Figure Set
Description
Japanese collectible toy company, Brokker, have faithfully recreated the Master Of Puppets era line-up along with their wardrobe and instruments even down to the taping on Lars' drumsticks. All instruments are detachable and these figures come in a Master Of Puppets themed blister box
Box measures approximately 12" (320mm) x 5" (130mm) x 5" (120mm)
Each figure stands approximately 3" tall
Limited edition
NLCPOPSOCKET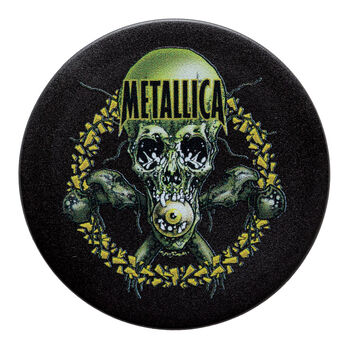 No Leaf Clover Pop Socket
Description
Metal up your phone accessories!
Offers a secure grip so you can text with one hand and photograph with ease
Functions as a convenient stand so you can watch Metallica videos hand-free
Approximate dimensions: 1.5" diameter surface and 1" long expanded
Sticks best to smooth, hard plastic cases
Features Pushead's No Leaf Clover artwork
XHCL4W3T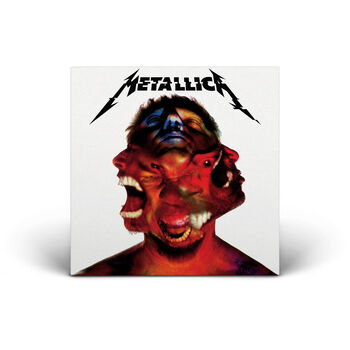 Hardwired...To Self-Destruct (Deluxe Box Set)
Description
Deluxe Box Set of Metallica's twelfth album.