NEW
Harvester Of Sorrow Tie-Dye Hoodie
Images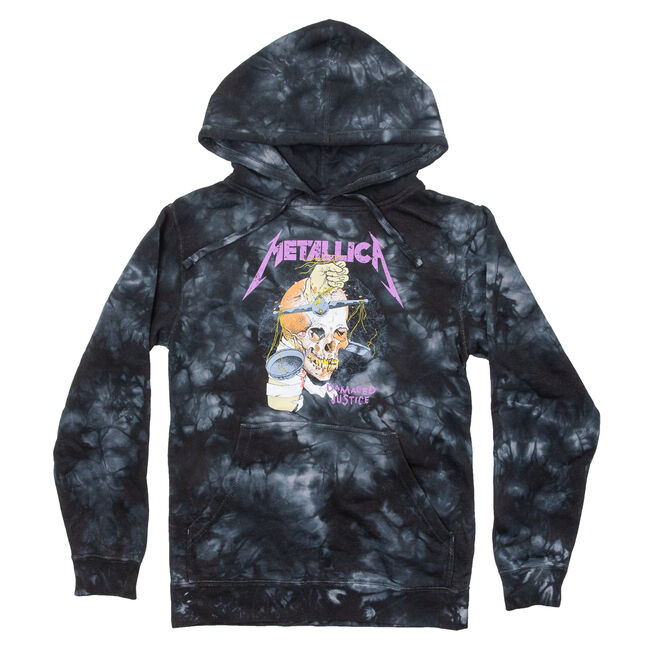 NEW
Harvester Of Sorrow Tie-Dye Hoodie
Met Store/Clothing
Details
https://www.metallica.com/store/harvester-of-sorrow-tye-dye-hoodie/HARVESTERTYEDYEHOOD.html
Turns out, metal and tie-dye do mix well!
80% cotton / 20% polyester, 300GSM
Jersey lined hood
Sewn eyelets
1x1 ribbing at cuffs and waistband
Standard unisex fit
Featuring Pushead's Harvester of Sorrow artwork
Care Instructions: Due to the nature of tie-dye, loose pigments may remain on the surface of the garments. It is strongly recommended washing these garments only with like-colored garments, as some of the tie-dyes may stain light or white colored garments in the wash cycle. Washing the garments in cold water will reduce the possibility of staining.
Please note, no two garments will be exactly the same. Please allow for slight color variation in production and washing.
BORISHOODIE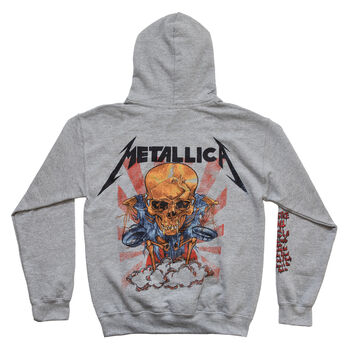 Appetite Boris Pullover Hoodie
Description
Boris is back with an appetite.
50% Cotton / 50% Polyester
Front script reads "Soon You'll Please Their Appetite"
Featuring Pushead's Boris artwork on the back
...And Justice for All track titles listed on right sleeve
MUYAZIPHOOD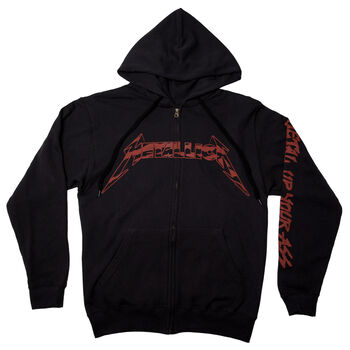 Metal Up Your Ass Full-Zip Hoodie
Description
Hoodie features Metal Up Your Ass artwork on back, logo on the front and "Metal Up Your Ass" text on left sleeve.
80% Cotton / 20% Polyester with cotton/lycra cuff rib - 280gsm
SHORTESTSTRAWHOODIE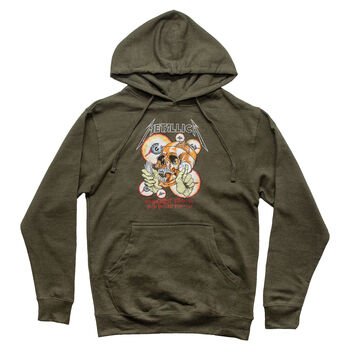 Shortest Straw Pullover Hoodie (Olive)
Description
Pushead's Shortest Straw artwork on a super soft olive green hoodie!
55% Cotton / 45% Polyester, 280GSM
Made with soft, mid weight fleece and generous fit for comfort
Jersey lined hood
Heavy gauge drawcord with metal eyelets
1x1 ribbing at cuffs and waistband
Features Shortest Straw artwork by Pushead
5393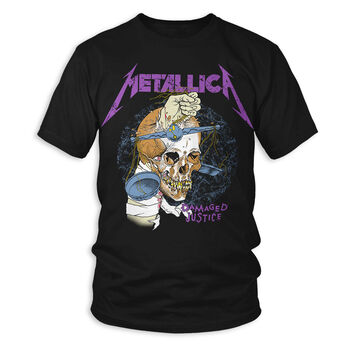 Harvester of Sorrow T-Shirt
Description
100% Cotton, Black, Short Sleeve T-Shirt
Features Pushead's "Harvester of Sorrow" artwork
Reissue of Metallica's 1988 classic T-Shirt