Funko POP! Rocks: James Hetfield Action Figure
Images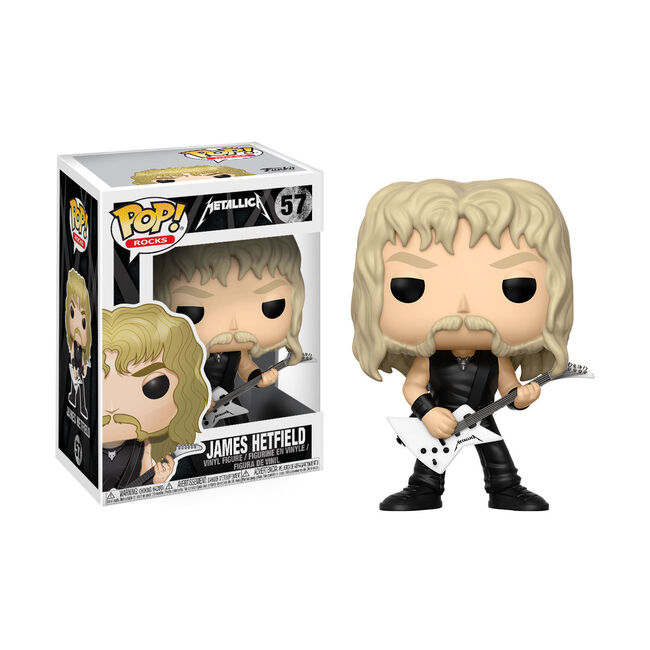 Funko POP! Rocks: James Hetfield Action Figure
Met Store/Gifts
Details
https://www.metallica.com/store/gifts/funko-pop-rocks-james-hetfield-action-figure/LEJ4R3TW.html
James Hetfield as a stylized POP! vinyl from Funko! Figure stands 3 3/4 inches and comes in a window display box.
MOPBROKKERFIGURESET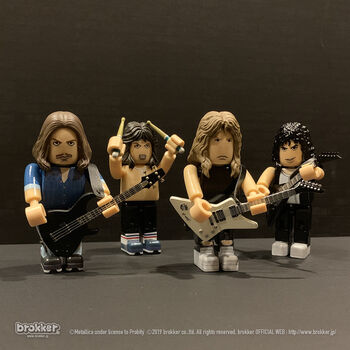 Master Of Puppets Brokker Figure Set
Description
Japanese collectible toy company, Brokker, have faithfully recreated the Master Of Puppets era line-up along with their wardrobe and instruments even down to the taping on Lars' drumsticks. All instruments are detachable and these figures come in a Master Of Puppets themed blister box
Box measures approximately 12" (320mm) x 5" (130mm) x 5" (120mm)
Each figure stands approximately 3" tall
Limited edition
KINGNOTHINGCARDS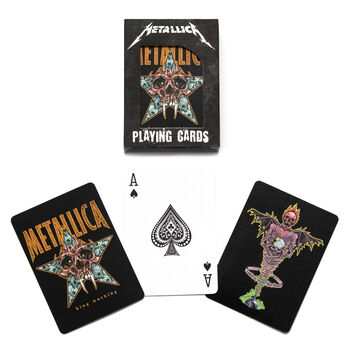 King Nothing Playing Cards
Description
Standard size playing cards; includes 52 cards and 2 jokers
Cards feature King Nothing artwork by Pushead on back side
Jokers have King Nothing artwork on front, as well
PICK04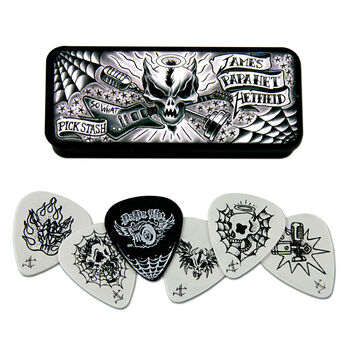 Description
James Hetfield signature 'Papa Het' pick tin! The tin includes six picks, each of them featuring a different design. Artwork by James Hetfield and Dirty Donny. Made by Dunlop.