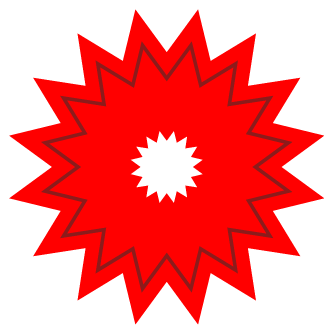 SALE
Est. 1981 Tonal Work Shirt
Met Store/Clothing
Details
https://www.metallica.com/store/est-1981-tonal-work-shirt/1981TONALWORKSHIRT.html
Button down, collared work shirt.
100% Cotton - Heavyweight 240g
Front, buttoned pockets on left and right of chest
Featuring Est. 1981 cross with Pushead artwork on the back
Load/Reload logo on the front left breast
Ninja Star logo on the front bottom right
Promotions
W1981SWEATER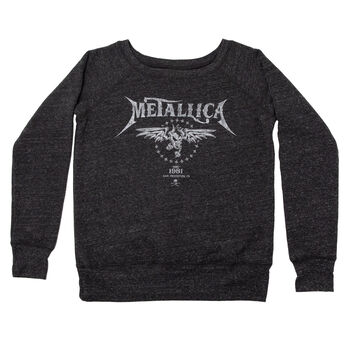 Women's Est. 1981 Crew Neck Sweater
Description
Feminine, cozy and versatile, this womens wide neck sweatshirt is designed with an exceptionally plush fabrication, in a classic pullover fit that can be worn pulled off the shoulder and long sleeves.
50% Polyester / 37.5% Combed & ring-spun cotton / 12.5% Rayon
32 single 8.2 oz.
Charcoal Triblend
Sideseamed
Relaxed fit
1x1 rib neckline
Wide ribbed cuffs & waistband
Prelaundered sponge fleece
Features the Est. 1981 logo in white
5120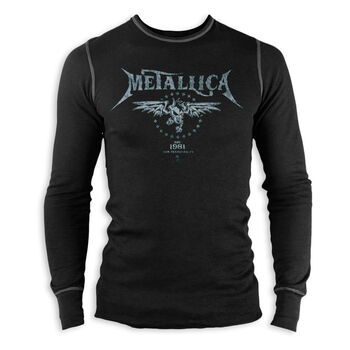 Description
55% Cotton / 45% Polyester, Worn Black with White Stitching, Micro-Waffle Weave, Long Sleeve Thermal
Features white Est. 1981 logo
PHKEAFLNL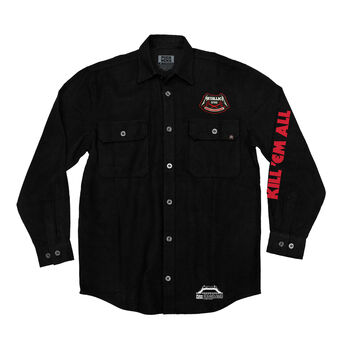 Puck Hcky x Metallica Kill 'Em All Flannel
Description
Need more black? Yeah…we do too. Grab this heavy-weight, button-up flannel shirt featuring a fully embroidered front pocket patch and the classic Kill 'Em All album cover art across the back!
100% cotton
Heavy-weight flannel
Custom-made embroidered patch on chest
Printed design on back and arm
Button up front, two button flap pockets
Also available at PuckHcky.com.
12041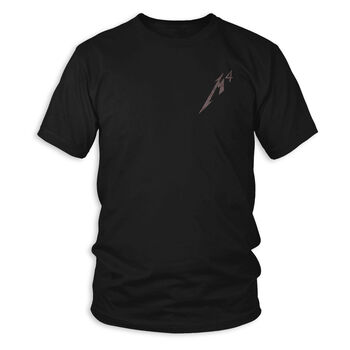 Description
100% Cotton, Black, Short Sleeve T-Shirt
Featuring the M4 Logo pocket print.