2020CAL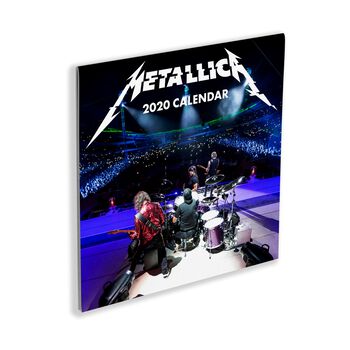 Description
The 2020 calendar features 12 full color shots from the 2019 WorldWired Tour.
Dimensions are 12" x 12" with months January-December and plenty of space to write in all your important appointments and dates!
Photos by Ross Halfin and Brett Murray
ABCBOOK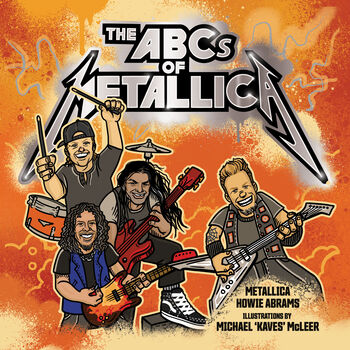 The ABCs of Metallica Book
Description
Including rhymes and illustrations, The ABCs of Metallica looks back at the history of the band from, duh, A to Z! Each letter of the alphabet highlights a moment along the band's journey from Garage Days to Master of Puppets to fun facts about the guys. The book is co-authored by Howie Abrams (The Merciless Book of Metal Lists, Hip-Hop Alphabet), with illustrations by Michael "Kaves" McLeer, who participated in Metallica's Obey Your Master exhibit in 2012.
Get a sneak peek at the "C is for Cliff" page now!
**This is a pre-order product. Your card will be charged at the time of purchase.
A portion of the proceeds will benefit Metallica's All Within My Hands Foundation, which is dedicated to creating sustainable communities by supporting workforce education, the fight against hunger, and other critical local services. For more information, please visit allwithinmyhands.org.
ENTERSANTAMANHOLIDAYBUNDLE
Enter Santaman Holiday Bundle
Description
****XL and 2XL sizes restocking soon. Please check back within the next two weeks.
Be the life of the party with your matching Enter Santaman holiday sweater and ornament. Both make great gifts as well!
Ornament:
Gloss White, Glass Ornament
Measures aproximately 2" across
Sweater:
50% Wool / 50% Acrylic, Holiday Sweater

Size Measurements:
Small - 21" (52cm) wide, 27" (67.5cm) long
Medium - 22" (55cm) wide, 27" (69cm) long
Large - 23" (58cm) wide, 28" (71cm) long
XL - 24" (62cm) wide, 29" (73cm) long
2XL - 26" (66cm) wide, 30" (75cm) long
3XL - 27" (69 cm) wide, 31" (79 cm) long
4XL - 29" (74 cm) wide, 32" (81 cm) long
BLACKENEDORNAMENT19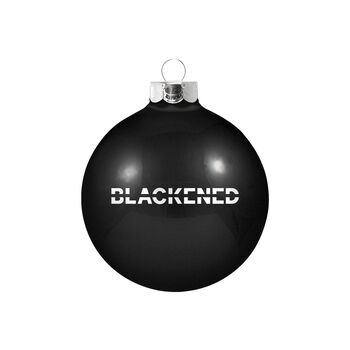 Blackened Whiskey Holiday Ornament
Description
Blackened Whiskey's very first holiday ornament!

Black, gloss ornament
Measures 2.5" across