Don't Tread On Me Pullover Hoodie
Met Store
Details
https://www.metallica.com/store/dont-tread-on-me-pullover-hoodie/BADTOMPOHOOD.html
Pushead's Don't Tread on Me artwork on a soft pullover hoodie.
80% Combed Cotton / 20% Polyester, 320g
Side Pocket
Hood Brushed
Black Continental N50P
5403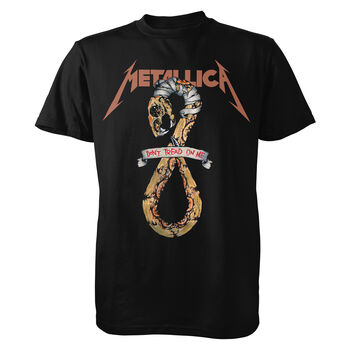 Don't Tread On Me T-shirt
Description
The classic Metallica don't tread on me design by Pushead on a black cotton t-shirt.
2PACKMASK
Flaming Skull/Sad But True Mask 2-Pack
Description
Double Pushead mask pack, yes please!
Includes 2 masks: One featuring Pushead's Flaming Skull artwork and one with his Sad But True artwork
Polyester outter layer/Cotton inner layer
Adjustable ear loops
Fully washable but may shrink in dryer. Handwash and dry recommended.
Non medical-grade
No returns accepted due to health safety.
BAWIMROGT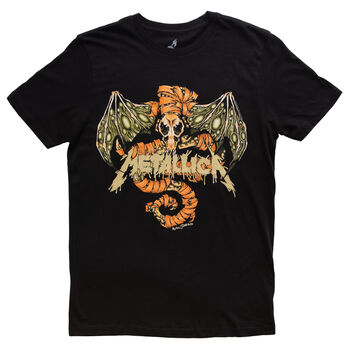 Wherever I May Roam Gargoyle T-Shirt
Description
The classic style of Pushead's Wherever I May Roam t-shirt!
100% Organic cotton
Features Pushead's Roam gargoyle on front and Wherever I May Roam lyrics on back
Also available through Probity Merch UK Metallica Shop.
NOTE: Size charts are for general reference. The fit may vary depending on construction, materials and manufacturer. Sizing may also vary between and within brands.