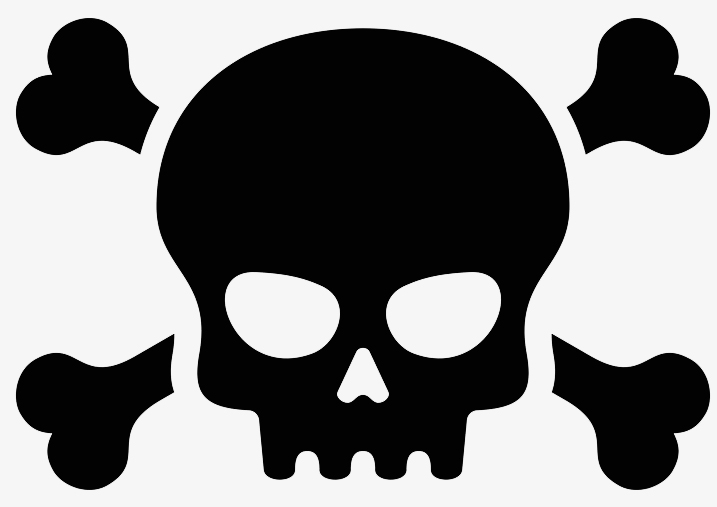 CLEARANCE
Damaged Justice T-Shirt
Met Store
Details
https://www.metallica.com/store/damaged-justice/15971.html
Features the "Harvester of Sorrow" artwork by Pushead
100% Cotton, Black, Short Sleeve
THIS ITEM IS BEING DISCONTINUED - ONLY REMAINING STOCK IS SHOWN
Promotions
5457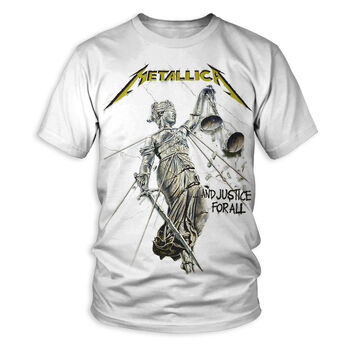 ...And Justice for All Album COVER T-Shirt
Description
100% Cotton, White, Short Sleeve T-Shirt
TRAILSWECREPTSHIRT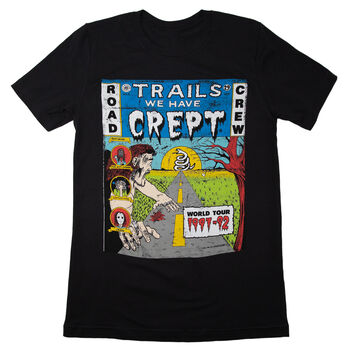 Trails We Have Crept Distressed T-Shirt
BORISDENIMJACKET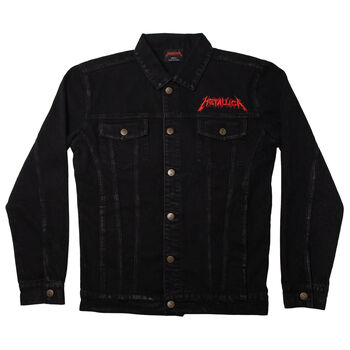 Description
The perfect jacket to add more patches or wear as is! The Boris Denim Jacket is made to last with button detail only a Metallica fan would appreciate.
100% Black Denim
Splatter M Logo engraved buttons
Metallica Splatter Logo in red above front left pocket
Pushead's Boris artwork patch stitched on back
See sizes below.
5393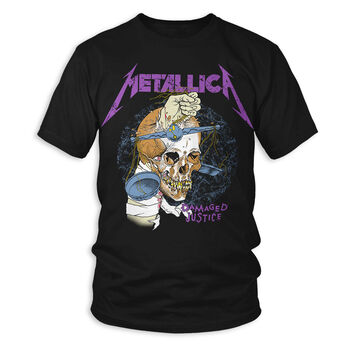 Harvester of Sorrow T-Shirt
Description
100% Cotton, Black, Short Sleeve T-Shirt
Features Pushead's "Harvester of Sorrow" artwork
Reissue of Metallica's 1988 classic T-Shirt