CREEPINGPATCHBACK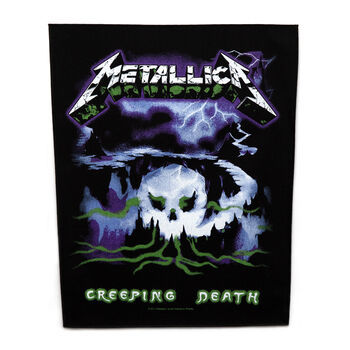 Creeping Death Back Patch
Description
Fabric back patch featuring Creeping Death artwork.
Ready to be sewn on to the garment of your choosing.
*Note: This patch is not an iron-on.
Measures approximately 14" H x 12" W (at top) x 10" W (at bottom).
FLAG03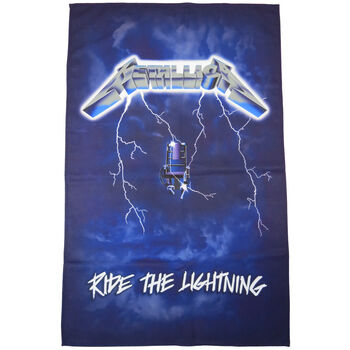 Ride the Lightning Banner
Description
Fabric, Sublimation Printed Banner
Measures 26" x 41" (67 cm x 105 cm)
THRJWE39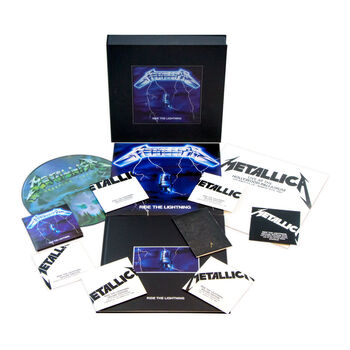 Ride the Lightning - Remastered Deluxe Box Set
Description
Deluxe numbered box set of Ride the Lightning including four vinyl records (includes MP3 Download Cards), six CDs, one DVD, a hardcover book including never before seen photos, a mini-book of handwritten lyrics and a set of three posters.
5461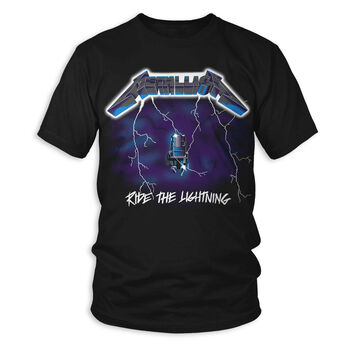 Ride the Lightning T-Shirt
Description
100% Cotton, Black, Short Sleeve T-Shirt
Front features Ride the Lightning album cover art, back features Electric Chair artwork