Copenhagen Screen Printed Concert Poster
Images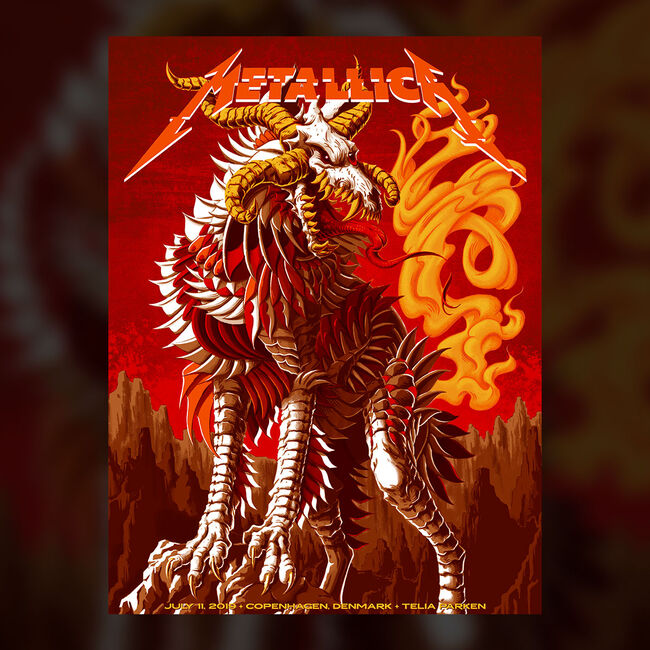 Copenhagen Screen Printed Concert Poster
Details
https://www.metallica.com/store/limited-edition/copenhagen-screen-printed-concert-poster/COPENHAGENPOSTER19.html
Limited edition screen printed concert poster featuring art by Bioworkz from the July 11, 2019 show at Telia Parken in Copenhagen, Denmark.
Exclusive to Fifth Members only. Limit one (1) per member.
** Placing this item in your cart does not guarantee purchase. The checkout process must be completed in its entirety before the item belongs to you.