Billabong x Metallica AI Forever Long-Sleeve T-Shirt (WHT)
Images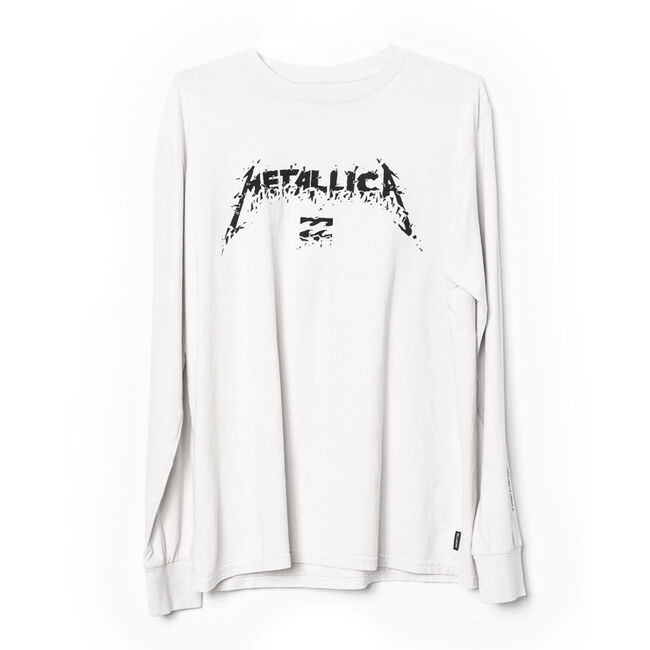 Billabong x Metallica AI Forever Long-Sleeve T-Shirt (WHT)
Met Store/Collaborations/Billabong x Metallica
Details
https://www.metallica.com/store/billabong-x-metallica-ai-forever-long-sleeve-t-shirt/BILLABONGWHTLONGSLEEVE.html
The second release of Billabong x Metallica brings the AI Forever Collection, honoring surf legend, Andy Irons. The Billabong x Metallica AI Forever Long-Sleeve T-Shirt is one of six products in the line.
100% Combed Ring Spun Cotton, White, Long-sleeve Shirt
Wave washed pigment dye
Featuring the Metallica Splatter logo
The Andy Irons Foundation's mission is to celebrate the legacy of surfing legend Andy Irons through providing vital, innovative, and uplifting programs for young people struggling with mental illness, substance abuse, and learning disabilities. Creating healthy uplifting and supported communities. Learn more about the Andy Irons Foundation.
SIZING
Size
Small
Medium
Large
XL
Neck
14-15.5 in.
14.5-16 in.
15-16.5 in.
15.5-17 in.
Chest
38-40 in.
40-42 in.
42-44 in.
44-46 in.
C/B Sleeve
33-34.5 in.
34-35.5 in.
35-36.5 in.
35-36.5 in.