"Eyes of the Ball, Bones of Being: Notations Along the Divisive Ways of Athletics" by Torben Ulrich
Images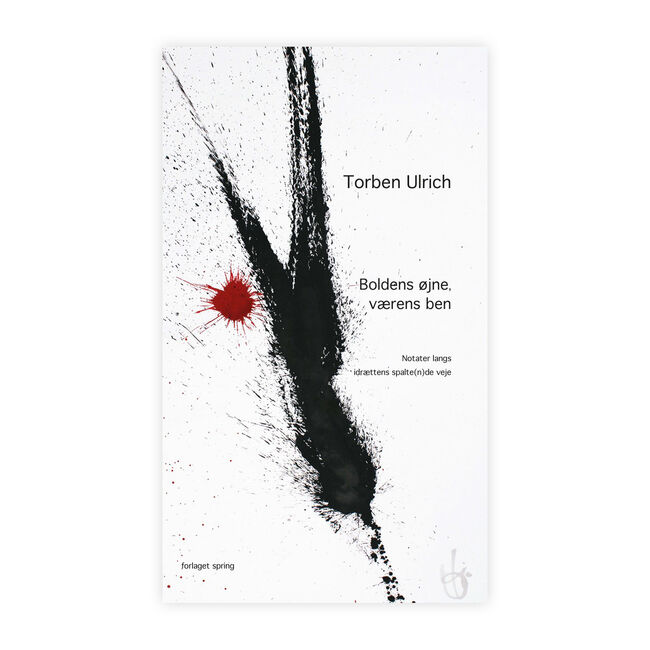 "Eyes of the Ball, Bones of Being: Notations Along the Divisive Ways of Athletics" by Torben Ulrich
Details
https://www.metallica.com/store/TORBENBOOK.html
This item is sold-out. Thank you for your orders!
This new book written by Lars' dear father, Torben Ulrich, is a must have for any fan of the delightful Dane!
This is a pre-order product. Your card will be charged at the time of purchase.
Every book will be personalized and signed by Torben and Lars Ulrich.*
The Metallica Store will donate all net profits from every purchase of this item to All Within My Hands while supplies last. For more information about the Foundation, please visit allwithinmyhands.org.
Title: Eyes of the Ball, Bones of Being: Notations along the divisive ways of athletics By Torben Ulrich
Danish translation: Boldens øjne, værens ben - Notater langs idrættens spalte(n)de veje
In English and Danish
234 pages
Published: Oct. 4, 2018
*NOTE: For personalization, email order@metclub.com with the name you would like included in the inscription within 48 hours of purchase.
Orders are expected to ship during the week of March 4, 2019. Shipping date subject to change without prior notice.
For seven decades, Torben Ulrich has broadened and enriched the idea of ballplaying, seeing it as lens for viewing life and indeed living life itself – as a tennis player, and also through writing, music, filmmaking, painting, and dancing. The book brings together his thoughts and experiences from a long life with movement and philosophical studies. Released on Ulrich's 90th birthday, the book consists of 108 so called songlines (in English) and a long, newly written essay (in Danish), offering for the first time a collected and yet polyphonic take on the various subjects that have occupied him for most of his life: a rethinking of the fixation on score and the dualism of winning and losing, and especially the multitude of possibilities that come into play: When the ball comes...
Torben Ulrich, born 1928 in Copenhagen, is a Danish athlete, writer, jazz critic, artist, musician, and filmmaker living and working outside of San Francisco, California. He played international tennis at the top level over five decades, including more than 100 Davis Cup matches for Denmark, toured with the Tennis Grand Masters, and was ranked the top ranked senior in the world in 1976. Throughout those years and in recent decades, Ulrich has also expressed his thoughts and approaches in a variety of artistic fields: creating rice-paper paintings using the tools of his trade such as tennis ball and skipping rope; engaging in a series of music projects, most recently three albums with the Danish pianist Søren Kjærgaard, the latest being Meridiana: Lines Toward A Non-local Alchemy (2014); writing two volumes of songlines (in English), Terninger, tonefald (2005) and Stilhedens cymbaler (2007); and co-directing and performing in his latest film, Leaping, Looping: Before the Call (2018).