Live Metallica: The Masonic, San Francisco, CA - November 3, 2018
Images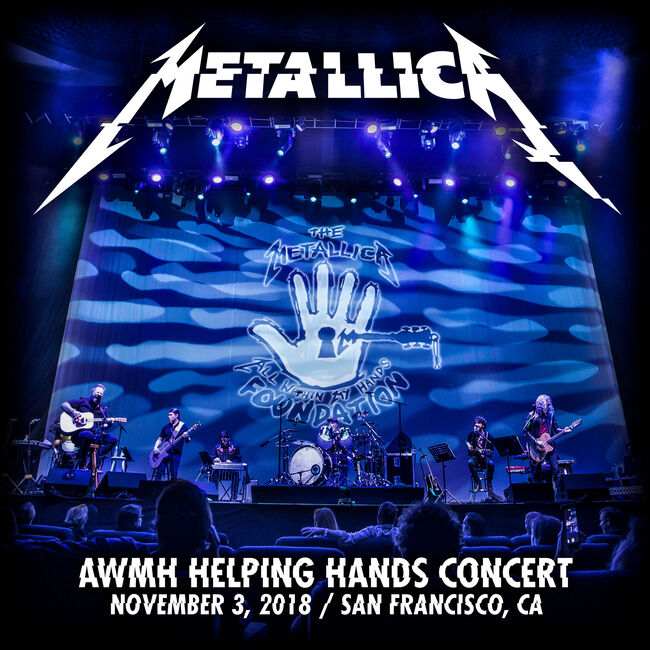 Live Metallica: The Masonic, San Francisco, CA - November 3, 2018
Details
https://www.metallica.com/store/682-LIVESHOW.html
Complete audio recording of the All Within My Hands Foundation Helping Hands Concert recorded live at SF Masonic Auditorium in San Francisco on November 3, 2018.
All net proceeds from the sale of this show are donated directly to All Within My Hands.
Variations
Select a format to learn more about the sound quality.
To download, you must be on a desktop computer or laptop. Downloads will not work on mobile devices like an iPhone or iPad.
All Within My Hands is dedicated to creating sustainable communities by supporting workforce education, the fight against hunger, and other critical local services.
CD orders are expected to ship during the week of December 31, 2018. Shipping date subject to change without prior notice.