NXNRTLW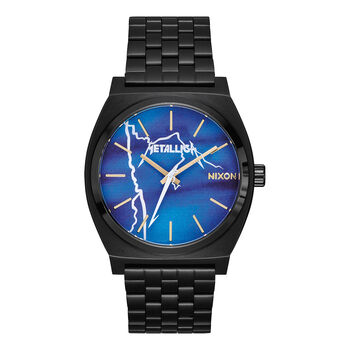 Time Teller "Ride the Lightning" Nixon Watch
Description
Nixon's all-time best-seller with a 5-link stainless steel band and an unpretentious, versatile appearance that works anywhere, anytime, plus:
"Metallica Barb" seconds hand
"Ride the Lightning" custom dial
Stainless steel 5-link bracelet with stainless steel double locking clasp
PLEASE NOTE: Due to customs restrictions, we cannot accept or ship orders to Russia or Brazil.
3_9U7LWA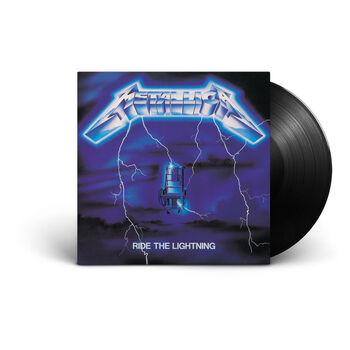 Ride the Lightning - Remastered Vinyl
Description
Remastered edition of Ride the Lightning on 180-gram vinyl
Includes an MP3 download card
AWECJR_9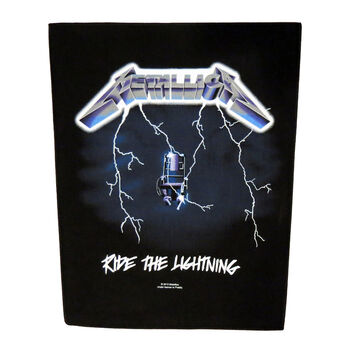 Ride The Lightning Back Patch
Description
Fabric back patch featuring Ride the Lightning album artwork.
Ready to be sewn on to the garment of your choosing.
*Note: This patch is not an iron-on.
Measures approximately 14" H x 12" W (at top) x 10" W (at bottom).
RTLTRUCKER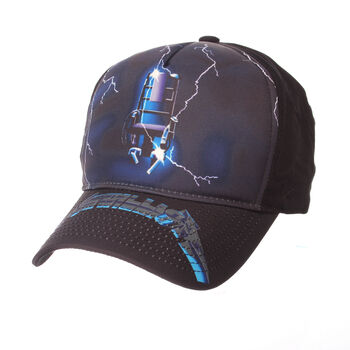 Description
Album artwork sublimated on foam front panel
Metallica logo sublimated on bill
65% Polyester/35% Cotton
Snapback closure
THIS ITEM IS BEING DISCONTINUED - ONLY REMAINING STOCK IS SHOWN