Live Metallica: San José, Costa Rica - November 5, 2016
Images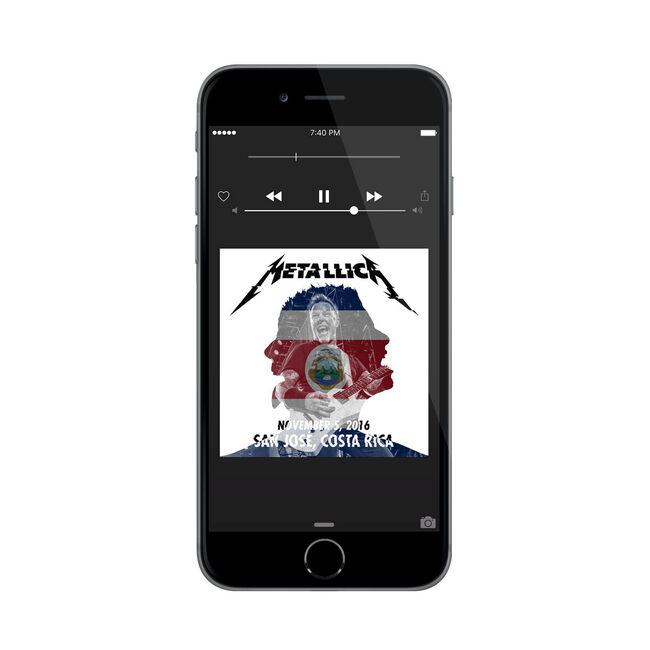 Live Metallica: San José, Costa Rica - November 5, 2016
Complete show recorded live in San José, Costa Rica on November 5, 2016.
Hit the Lights
For Whom the Bell Tolls
Fuel
Sad But True
Creeping Death
The Unforgiven
Atlas, Rise!
The Memory Remains
Moth Into Flame
Orion
One
Master of Puppets
Fade to Black
Seek and Destroy
Hardwired
Whiskey in the Jar
Nothing Else Matters
Enter Sandman
---
To download, you must be on a desktop computer or laptop. Downloads will not work on mobile devices like an iPhone or iPad.
This Digital Download is available in the following formats:
MP3 (256kbps)
FLAC or ALAC (16-bit/44.1KHz) + $3
FLAC-HD or ALAC-HD (24-bit/48KHz) + $8
For questions about file formats, click here.
If you have any questions about your Live Metallica download, please contact the Met Store.
You will have 48 hours to complete your download once you have begun the file transfer.
Digital Download purchases are non-refundable.