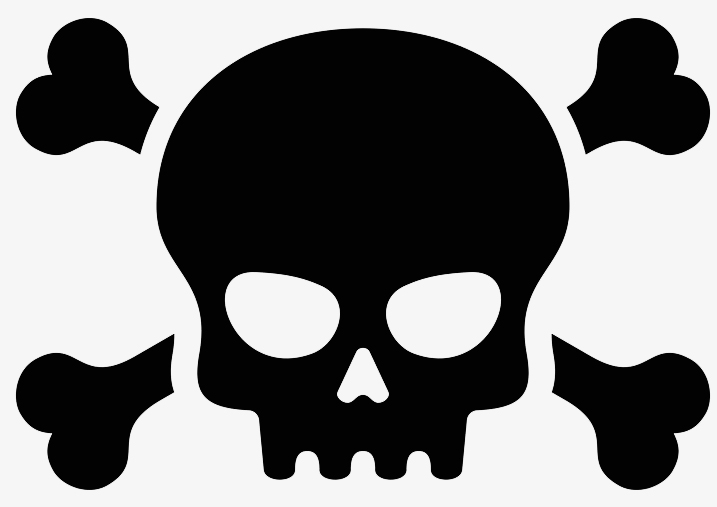 CLEARANCE
Toddler Santa Hat Logo T-Shirt
Images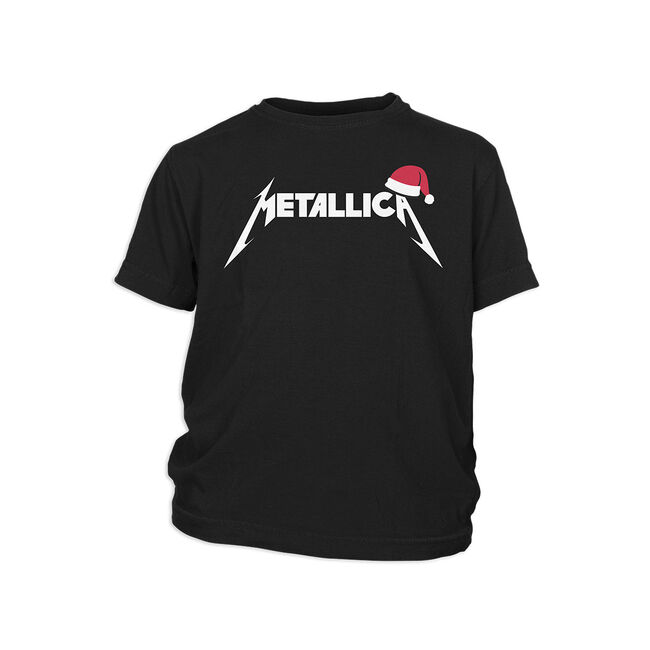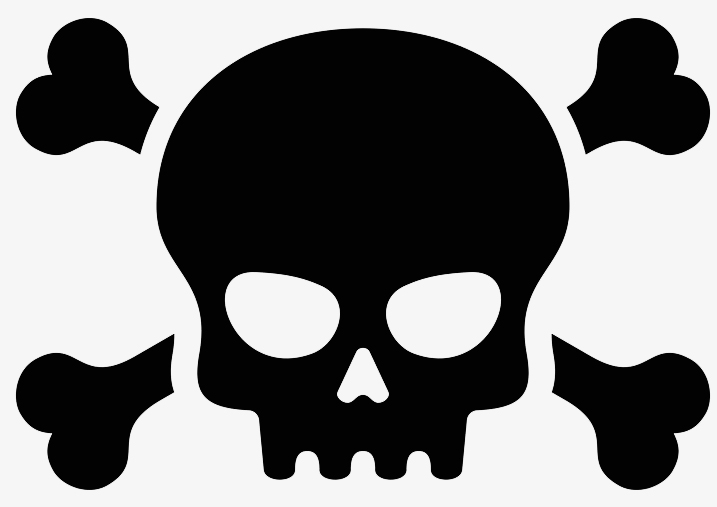 CLEARANCE
Toddler Santa Hat Logo T-Shirt
Details
https://www.metallica.com/store/toddler-santa-hat-logo/SANTAHATLOGOTODDLER-2T.html
Tip your Santa hat to the young Metallica fan in your life!
100% Cotton, Black, Short Sleeve Toddler Shirt
THIS ITEM IS BEING DISCONTINUED - ONLY REMAINING STOCK IS SHOWN
10018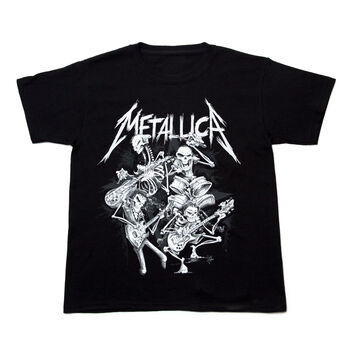 Band of Skeletons YOUTH T-Shirt
Description
100% Cotton, Black, Short Sleeve Youth Shirt
Features artwork by Tony Squindo
ABCBOOKTODDLERBUNDLE
The ABCs of Metallica & Toddler/Youth Shirt Bundle
Description
Including rhymes and illustrations, The ABCs of Metallica looks back at the history of the band from, duh, A to Z! Each letter of the alphabet highlights a moment along the band's journey from Garage Days to Master of Puppets to fun facts about the guys. The book is co-authored by Howie Abrams (The Merciless Book of Metal Lists, Hip-Hop Alphabet), with illustrations by Michael "Kaves" McLeer, who participated in Metallica's Obey Your Master exhibit in 2012.
You can preview pages now through the links below!
"K" is for Kirk
"L" is for Lars
"C" is for Cliff
"G" is for Garage Days
A portion of the proceeds will benefit Metallica's All Within My Hands Foundation, which is dedicated to creating sustainable communities by supporting workforce education, the fight against hunger, and other critical local services. For more information, please visit allwithinmyhands.org.